ads
First Anniversary of Sterlite Protest Shootings
Prakash Jayaram (Author)
Published Date :

May 20, 2019 12:32 IST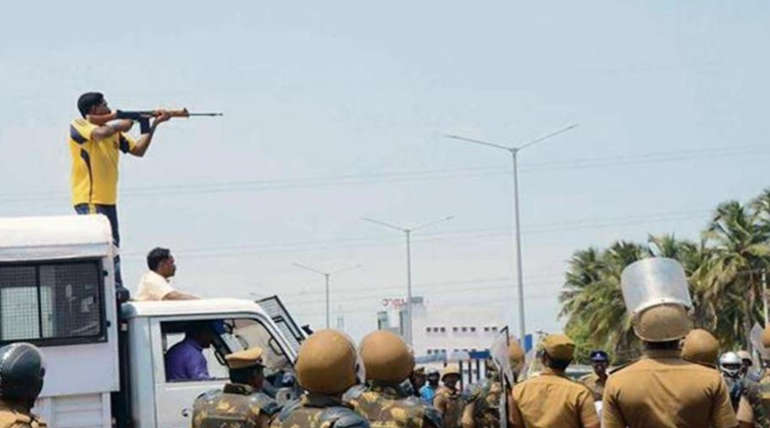 Sterlite shooting first anniversary
The first anniversary of Sterlite protest shootings is on May 22. Many of the family members of the dead are preparing to honour their memory on the day with prayers and rallies. But the politics and chaos that led to the shootings in the first hasn't died down yet and is threatening to wreak havoc once more.
Politics and chaos
The police are on high alert in Tuticorin as the Sterlite opposition group has called for a rally on Wednesday to honour the memory of the dead. In the wake of the riots that led to the shootings the police have identified potential threats or violence-inducing persons and have added them to the watch list. They have also imposed section 107 on approximately 150 individuals. Section107 identifies a person who knowingly abets and influences a conspiracy, an act which causes harm to others.
The public's perspective
The people of Tuticorin still haven't come back from the horrors of the shooting and it can be seen from their anger on police still not subsiding even after a year. The people accuse the police of unwarranted arrests of innocent persons to intimidate the public. They also feel that after the shooting the police are enforcing an authoritarian regime and has been constraining the normal flow of life in Tuticorin.
Injustice
"The CBI investigation into the shootings hasn't yielded any results and this has reduced the people's trust in the final body they can trust to give fair judgement", says a local advocate who participated in the protests during the shooting. He also condemns the government for the arrests and intimidation of innocent people and accuses them of playing a double game to satisfy their corporate overlords.
First Anniversary of Sterlite Protest Shootings