Gautam Gambhir Humanitarian Tweet and Anupam Kher Advise
Vijayan Sankar (Author)
Published Date :

May 29, 2019 11:12 IST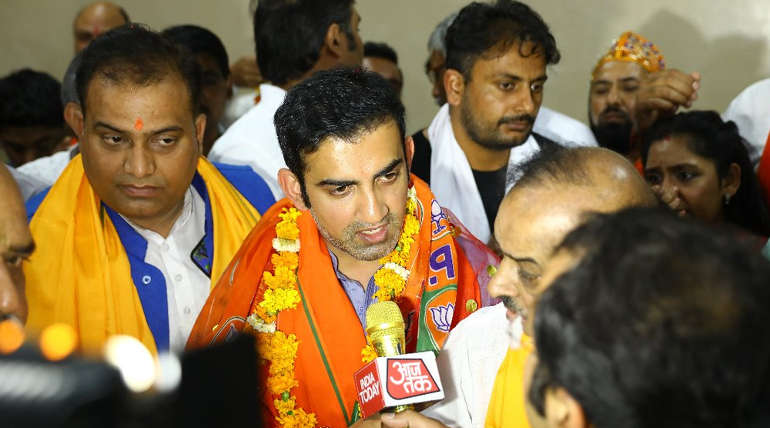 Gambhir came in support of the Muslim man who was attacked and asked to remove the skull cap in Gurgaon. He tweeted that it was a deplorable act and should be condemned. Another staunch supporter of BJP Anupam Kher advised him via a tweet to be careful and not fall into the trap.
What was Gambhir's tweet that got him trolled heavily and to get advice from Kher? Just two days after the 2019 election results, an incident happened in Gurgaon, which is famous for such incidents even in the previous BJP regime. Many Muslims were not allowed to pray in the afternoon in public places. They were insulted and attacked many times last year. Again on May 25 a Muslim man was allegedly slapped by a group of people and asked to remove his skull cap. He was also made to chant Jai Shri Ram.
Reacting to this incident the new BJP MP from Delhi Gautham Gambhir tweeted yesterday, that this kind of act is deplorable and the concerned authorities should take exemplary actions in the matter. On being trolled Gautham Gambhir answered that having been a sports person he was used to criticism and did not worry about it.
What was Anupam Kher's advice to Gambhir in his tweet? Reacting immediately to Gambhir's tweet Anupam Kher said that he should not fall trap to a section of the media. And also, advised him that only his work should speak and not his words. In another tweet, Gambhir said he had condemned the incident only as per the words of Prime Minister Modi. He also mentioned the words of Development for all by Modi. But the tweets were not only trolled but did not go well with the Delhi BJP. On fear of being attacked for the remarks by the opposition, they were unhappy with Gambhir. Will the new dawn promised by Prime Minister Modi is for real is the question of not only people in Gurgaon but for whole India.