ads
Indian Dirty Politics: Can MLAs be Bought?
Anusha Sathish (Author)
Published Date :

May 08, 2019 17:24 IST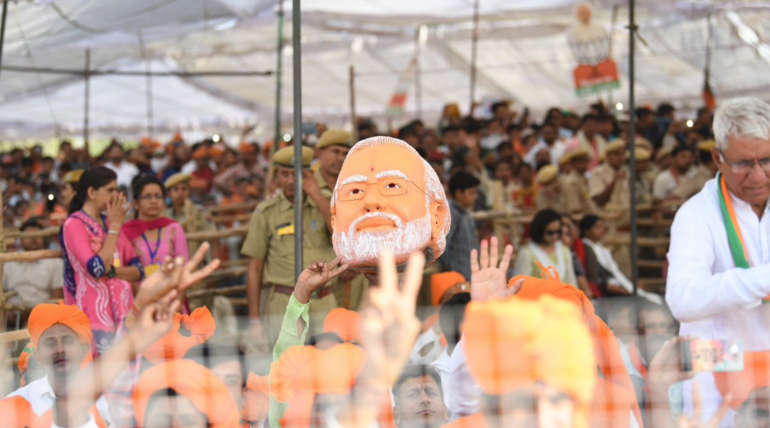 Indian Dirty Politics: The headline sounds funny, isn't it? There are allegations against Prime Minister Narendra Modi that he tried to poach seven of AAP's MLAs for Rs 10 crore. It is also reported that our prime minister has intentions to buy 40 MLAs of Mamta Banerjee and descend her government. Didn't it shatter the image of the Prime Minister? Will elected government MLAs' surrender to his persuasion? Are all these baseless remarks? Time and again there are a bunch of arrows towards Prime Minister but just give it a miss.
Delhi Chief Minister Arvind Kejriwal during his roadshow in Delhi alleged that Prime Minister was blocking the development works in Delhi through central government approved- L-G. If our 7 MLAs prove our togetherness, certainly he won't have the courage to stop us. "Vote for AAP and we guarantee that all the pending works will be completed in a short span," said Kejriwal. During the night of election usually, it happens that political parties will bribe with money." Never say no to bribe, get it but vote for the best you think and consider." This was just a generic statement AAP leader uttered without directing to any parties. To highlight, the same remark he uttered during the 2015 election campaign as well which flares controversies.
During his first roadshow in Delhi, AAP chief gave a lot of commitment that he will build hospitals, and lay pipelines to eradicate the water problem to name a few. Along with Kejriwal, travelled AAP Chandni Chowk candidate Pankaj Gupta and Health Minister Satyendar Jain. AAP's resounding poll song was reverberating throughout, demanding vote with hundreds of party members surrounding. Amidst these controversies, in a different campaign, Kejriwal was slapped allegedly by discontented AAP supporter during a roadshow in Moti Nagar. The attacker's wife also stated that the man is a Modi Bhakth (Modi supporter) which added fuel to smoke. After Delhi police's interrogation, the truth that he is a party member of AAP was unleashed.
Indian Dirty Politics: Can MLAs be Bought?