ads
Indias Divider in Chief: Modi and Rahul Respond to the Times Magazine Comment
Vijayan Sankar (Author)
Published Date :

May 16, 2019 13:29 IST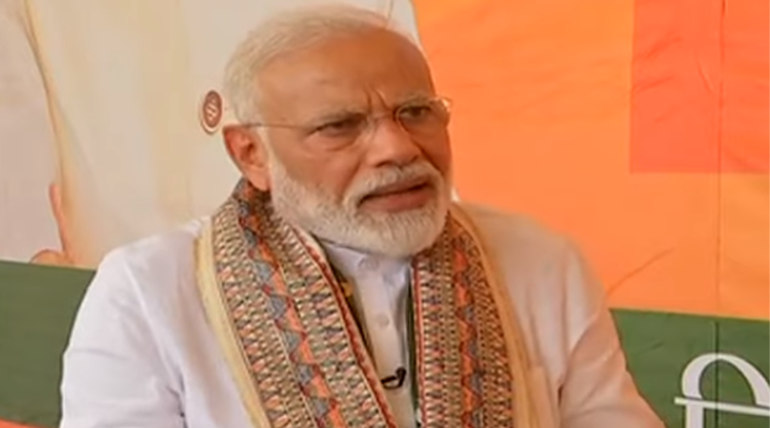 Indias Divider in Chief: Yesterday for the first time Prime Minister Modi talked about the Time Magazine cover page article about him "India's divider in Chief" During an answer to a question by the reporter of a local media channel, he said he pity people of criticizing him for the past 20 years. To the same channel, Rahul slammed Modi of dividing the nation for poll gains.
Modi questions whether this divide is horizontal or vertical:
Modi talked mathematics for a question about the recent cover article of Time Magazine. The international magazine described him as India's Divider in Chief. To this, he asked whether the divide is horizontal or vertical. And he did not explain the math but said he does not believe in it. He also went on to portray those who criticize him for the past 20 years have damaged their images.
Rahul criticizes Modi for dividing the nation:
Rahul to an answer to the same channel said that the recent Calcutta violence is proof of Modi dividing the country. He went on to accuse Modi that whenever he says the wrong words violence happens. And during the last leg of campaign for the final phase of 2019 elections in Punjab, he also accused Modi of destroying the Indian economy.
The truth about the Times article:
Though widely criticized by the BJP for maligning the image of Modi internationally, Time magazine article is full of facts. It has described in detail how minorities, including Christians, Muslims, and Dalits, have been systematically and in a well- planned manner divided in India. It has given many proofs regarding the division including the latest nomination of terror accused Pragya Thakur of the Bhopal constituency.
Modi may say he is proud of being a Divider in chief if it is to the reference of crumbling caste and religious barriers. Rahul may accuse Modi incites violence by his words. But the truth will be out on 23rd May.
Indias Divider in Chief: Modi and Rahul Respond to the Times Magazine Comment