ads
Kamal Granted Anticipatory Bail on Conditions by High Court Madurai Branch
Vijayan Sankar (Author)
Published Date :

May 20, 2019 17:23 IST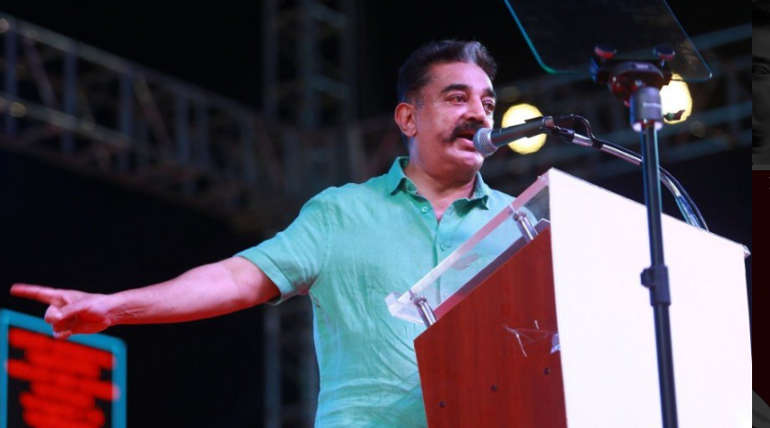 Today the orders reserved on May 16th on the anticipatory bail application by actor-politician Kamal Hassan was given granted bail. It is on conditions of appearing before the Aravakurichi Police and with a security deposit of Rupees ten thousand. Meanwhile, eggs and slippers were thrown at him two days back by the youth wing secretary of BJP Karur unit. When hundreds and hundreds of such statements are said every day by many political parties and going scot-free without any worry or trouble, Kamal has to face all this for stating a historical fact.
What did Kamal Hassan say for getting FIRs, cases, eggs, slippers, accusations, protest, criticisms and bail?
Nathuram Godse, the assassin of Gandhi is the first Hindu extremist of India. It is for this historically correct statement that Kamal Hassan said in the political campaign for his party candidate. When there were comments that there was no Hindu terrorism and it is an insult to say Hindu terrorism, Kamal referred this historical fact to confirm terrorism has no religion. Also after his comments, more damaging and seditional comments were made by MP seat candidate, a union minister another sitting MP. But nothing against them but notice by their party.
Courts the saviour of justice and truth:
The only consoling factor in our democratic country is the action of courts. The Madurai branch of Madras High Court has once again proved it by granting anticipatory bail to Kamal Hassan. It only shows that what he has said is not against the rule of law and any religion. But the criticisms he faced from all corners only is contrary to the court's stand and constitutional rights. Not even a few supports came for him or for his comment. Being a 4-time national acting award winner, Padma Bhushan Kamal Hassan has to learn more of politics to survive and succeed in it.
Kamal Granted Anticipatory Bail on Conditions by High Court Madurai Branch