Kamal Haasan requests PM Modi to be the role model to stop the banner culture
Vijayan Sankar (Author)
Published Date :

Oct 03, 2019 12:49 IST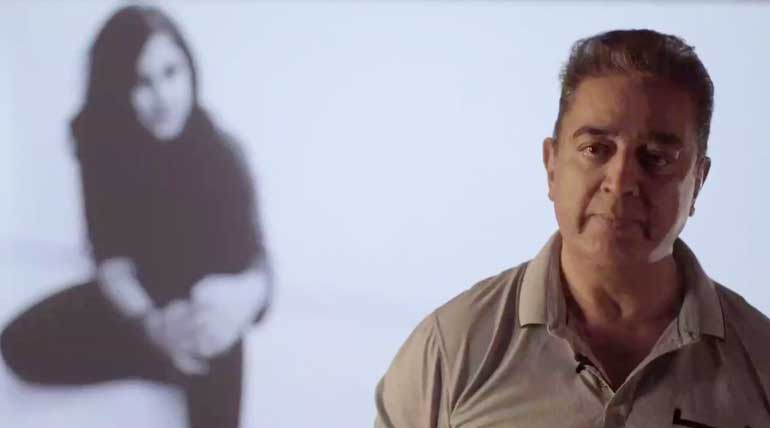 Makkal Needhi Maiam party leader Kamal Haasan requests Prime Minister Narendra Modi to be the role model to stop the banner culture:
Kamal Haasan yesterday said that if Prime Minister Modi should become a role model to keep hoardings. He also pinpointed the petition of the Tamil Nadu government in the High Court to keep banner for PM Modi's visit next month to meet Chinese President Xi Jinping at Mahabalipuram. Minister Jayakumar says it's nothing wrong to keep banners which do not cause damage to people and property.
Subhasree's death due to hoardings and Kamal's request
A young IT professional Subhasree recently was hit by a banner while she was driving, and losing control she was killed by a lorry. Kamal Haasan went to the house of Subhasree to express his condolences to her family.
Yesterday Kamal brought to the public notice, the request of the Tamil Nadu Government by a petition to allow them to keep banners for the PM visit. Further on this issue, he requested PM to become the role model and abolish the banner culture.
Kamal also did not forget to say that it will give the prime minister much popularity and advertisement he needs.
Minister Jayakumar defends Government's decision to request to keep banner.
Minister Jayakumar defended the decision of the Government to keep hoardings for the recent PM visit. He also assured that all steps are taken to remove all hoardings which are in hindrance to the public.
But Minister Jayakumar did not give a detailed explanation of why the Tamil Nadu government is petitioning the High Court for keeping hoardings.
High Court took serious cognizance of death of Subhasree due to hoardings. Only on its strict orders, the AIADMK functionary was arrested. Now it is on the process of fixing specific guidelines to keep the hoardings. But even before that the Tamil Nadu government requesting the High Court to keep hoardings for PM visit raises many questions.