Kamal Haasan Says Democracy is in ICU because of Citizenship Amendment Act
Vignesh Subbaian (Author)
Published Date :

Dec 17, 2019 15:07 IST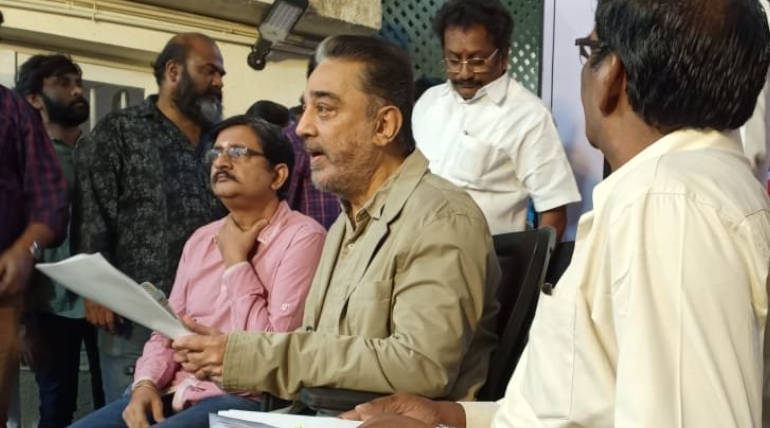 Kamal Haasan says there was government-sponsored violence against students: Kamal Haasan, an actor and now the leader of Makkal Needhi Maiam party, spoke to the PRESS today 17 December about the Citizen Amendment Act. It is after filing a case against it in Supreme Court on Monday, 16 December. The case is to come for hearing along with many such petitions across India.
Unable to answer for the questions raised, the government-sponsored violence is trying only to strangle the voices is one among the many strong condemnations of the Act and the government actions on the students who oppose it by Kamal. The others include
Every beating on the students is one against the rights of speech enshrined by the forefathers of our constitution and to make the students scared to express their opinions.
This act of violence is due to the fear of the government of getting caught being unable to answer the questions of the students
The downgoing economy has made the farmers suffer, women unsafe, nil employment, and now between all these CAA has been amended all of a sudden from nowhere.
The darkest pages of history already have enough proof of what the government is doing now of giving false promise of new India and inserting their whims and fancies.
But the end of such dirty history is only in the hands of the people.
Solely until the power is vested on the people, it is a democracy, and I will not rest until it is safeguarded.
Unable to tackle the youth, snakes are sent between their feet, but our youth are not afraid of such snakes.
In times of dictatorship, it is necessary to swim in democracy to breathe free air.
When the National Registry of Citizenship comes like CAA, MNM will take appropriate actions.
Freedom in the country is in a dangerous situation like in ICU.
AIADMK, by supporting the CAA, has committed a strong betrayal to Tamil ethnicity.