Kejriwal's caution of Amit Shah becoming Home Minister Becomes a Reality
Vijayan Sankar (Author)
Published Date :

Jun 01, 2019 11:04 IST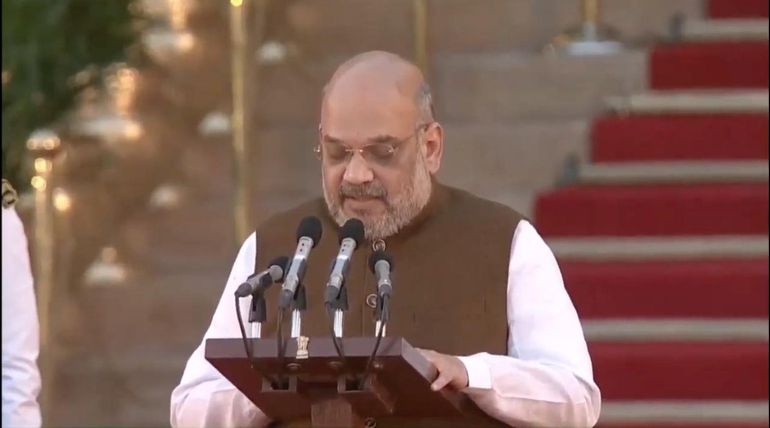 On May 4 Delhi Chief Minister Arvind Kejriwal tweeted that Amit Shah is positioning himself to become the next Home Minister of India. He cautioned the people to keep this in mind before they vote. Also, in support of his prediction, he has tagged a post of a report by a polling agency also. Yesterday Amit Shah became the Home Minister of India.
But why Kejriwal wanted people to think of Amit Shah becoming a home minister? During most of the Modi tenure as the Chief Minister of Gujarat, Amit Shah was the home minister. He was even accused of fake encounter of Sourabuddin Sheik and sent to jail. Later he was cleared of all charges and released. Then when the Bombay High Court heard the appeals, a case was filed in the Supreme Court asking for specific directions. It was on the listing of this case that the three judges openly came to the press of CJ not allotting the cases as per seniority. But later this case was also disposed of in favor of Amit Shah.
Jodi of Modi-Shah to continue unabated for all of India: Modi-Shah combine was a spectacular performance in the state of Gujarat for more than a decade. Even though marred with many irregularities, they went on to be successful. Now they have come to take over the whole of India. Now with Amit Shah as the home minister it has become clear to everyone that he is the No. 2 in BJP, only next to Modi.
What are the challenges Amit Shah have to face as Home Minister? Only under the Home Minister's purview come the immigration, Kashmir issues, internal security and the safety of the nation. Shah has been speaking for some time about the illegal immigrants from Bangladesh who are eating out the opportunities of Indians. Also, Kashmir issue is a sensitive one and has to handle carefully. The next five years will witness how the new home minister Amit Shah safeguards the Indian people.