Kejriwal Speech in Delhi About the Poll Debacle and Poll Arithmetics
Vijayan Sankar (Author)
Published Date :

May 27, 2019 12:32 IST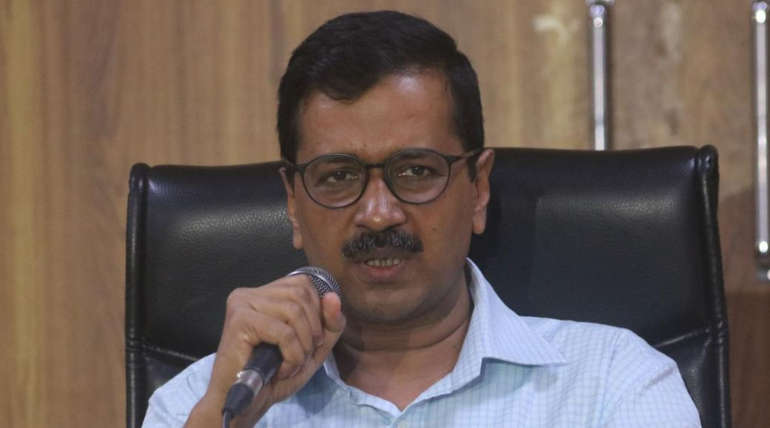 Both the Aam Aadhmi party and the Congress were made to beat the dust in Delhi by the Modi Tsunami. BJP won all the six seats. Responding to the massive loss of his party Arvind Kejriwal, the chief minister of Delhi union territory asked his people to smile and go back to people for the 2020 assembly polls. He asked, How is the josh? to his party persons and volunteers at a meeting yesterday evening in Delhi. The primary purpose of the gathering was to boost the morale of the party persons.
Kejriwal congratulates Modi and expects support for Delhi: During the gathering, Kejriwal commended Modi on his stupendous victory and also hoped of working together in future. He wanted his party person not to be dejected by the poll loss and instead, go to the Delhi people with a smiling face. He also assured that the Lok Sabha elections was a bigger one and now we have to concentrate on the smaller assembly elections.
Poll arithmetic class by Kejriwal to his party men: From 54 % vote share in 2016 to win 67 out of the 70 assembly seats in Delhi, this time they got only 18 % vote share. Speaking on this Kejriwal explained if we can go down to 18 % from 54 % why not get 56 % in 2020 assembly elections.
No more alliance efforts by Aam Admi Party says, Gopal Rai: Delhi Convener of Aam Admi Party said the alliance talks with Congress which failed is the main reason for its loss. Speaking on it Rai confirmed that in future the Aam Adhmi party would not ally with anyone for the polls. Before the elections till the last date, there were talks between the Congress and Aam Adhmi party for an alliance in Delhi. Both of them even agreed with a seat-sharing but alliance was not fruitful, which made them both get a blank from the Delhi people.
Kejriwal tried his best to put up a brave face in spite of the drubbing in the MP elections in Delhi. His speech was mainly focused on bringing back the josh to his party persons to work for 2020 assembly polls.