Local Body Polls Tamil Nadu: December 27 and 28 set as Polling dates
Arjun Krishnan (Author)
Published Date :

Nov 12, 2019 14:29 IST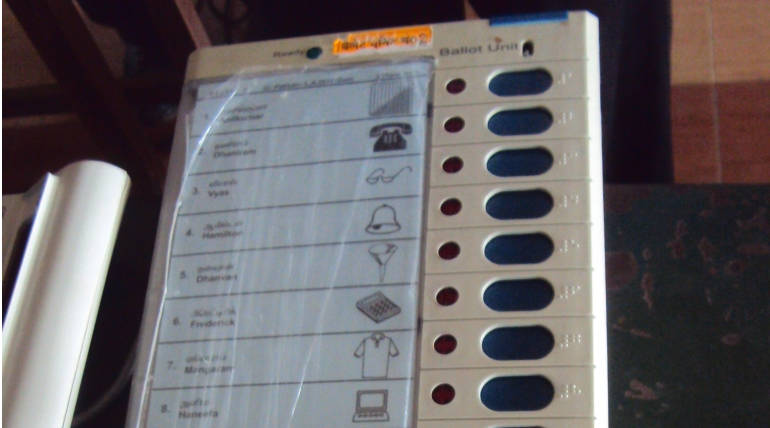 The State Election Commission has recommended the Government of Tamil Nadu to conduct the local body elections in the last week of next month. i.e., 27th, and 28th of December 2019. There has been a brief talk with electoral officials and other government officers regarding the completion of the election as soon as possible. They finally came to a conclusion by providing the prescribed dates for this process and also insisted TN Government to complete the half-yearly exams before to avoid further inconvenience.
Mock Polling at Tiruchirapalli:
A mock Polling was done yesterday at the collector office here at Tiruchirapalli. Around 150 EVM's were used in this process in the presence of representatives from different political parties. It was inspected and overviewed by the Trichy District Collector, S. Sivarasu, and is ready to be dispatched to various Municipalities, Corporations, and Town Panchayats across the district. Altogether 1,142 polling booths are there to be set in Trichy District.
The Ruling Party (AIADMK) is speeding up its process to face this local body election with the plan of different strategies to triumph at most of the places. They also invited applications from people who are willing to contest in this election. A Statement was addressed to the general public by the Chief Minister, Edappadi K Palaniswami, and Deputy CM, O Pannerselvam, regarding the selection process. November 15 and 16, were marked as the deadline for the submission of applications. It was announced that 2 to 3 Office Bearers in all 56 Party Districts would lead the process and collect the forms.
The PNK (Puthiya Needhi Katchi) Party Meeting was held on Monday at T.Nagar at their office. Around ten decision statements were discussed and appreciated the success of the AIADMK party for swiping the recently held elections of Nanguneri and Vikiravandi Constituencies. The members of the party insisted their leader A.C Shanmugam to request the places in Northern and Western regions of TN. Also, the party is planning to demand AIADMK to contest for the mayor post in Avadi or Vellore Corporation.