ads
Lok Sabha Election Results 2019: Tough Time for Ruling LDF in Kerala
Anusha Sathish (Author)
Published Date :

May 23, 2019 13:38 IST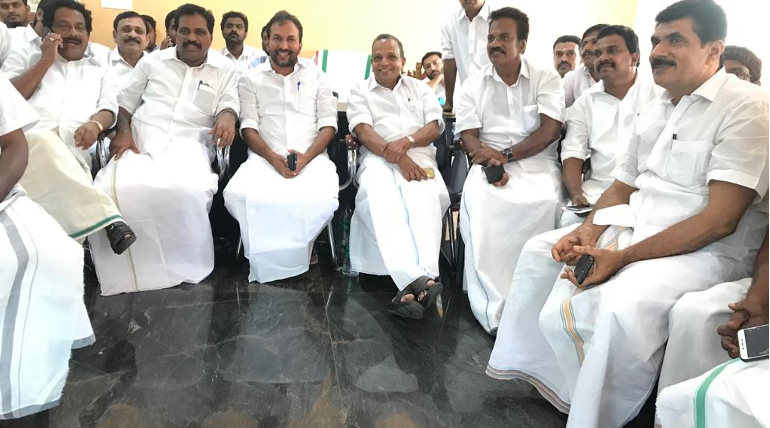 Kerala Lok Sabha elections 2019 witnessed a turnout of 76.8% across its 20 constituencies. It is considered to be a healthy contribution to the overall turnout of 67% marked. It is expected that the Congress-led UDF is likely to gain more than 50% of the seats. It seems that the majority of the coastal state has voted for Congress-led UDF in 18 seats out of 20 seats as per the early trends. The ruling party is ahead just in 2 constituencies. It is to be congratulated that Rahul Gandhi is leading in Wayanad along with Amethi in Uttar Pradesh. If exit polls are to be believed and taken as a real measure, the ruling party is expected to clinch maximum of 4-6 seats against its rival UDF which is expected to secure 14-16 seats.
The southern states of Tamil Nadu, Karnataka, Kerala, Andhra Pradesh and Telangana will take the front seat in deciding the next government in the centre with its 129 seats out of 543 seats across the country. If the two supremos fail to win adequate seats then the leaders of the southern constituencies will decide the fate of the country. The government will swap in Kerala every 5 years between two main political alliances, the Congress-led UDF and CPI-(M)-led LDF. The UDF allies are Indian Union Muslim League, the Kerala Congress and other smaller parties while the LDF comprises CPI, Janata Dal (Secular), Nationalist Congress Party and others.
The Lok Sabha election campaign was based on two major issues viz Sabarimala row and the second is Kerala floods in 2018. The BJP's campaign exploited this Sabarimala issue and spoke against the supreme court verdict allowing women of menstruating age to the temple. The Congress has taken the other row where the Pinnarayi Vijayan failed miserably in saving lives during Kerala flood 2018 leading to high causalities. The ruling party is in distress phase now with the results yet to be blown off.
Lok Sabha Election Results 2019: Tough Time for Ruling LDF in Kerala