ads
Lok Sabha Elections 2019: The Impact of NOTA on 2019 Elections
Anusha Sathish (Author)
Published Date :

May 27, 2019 11:52 IST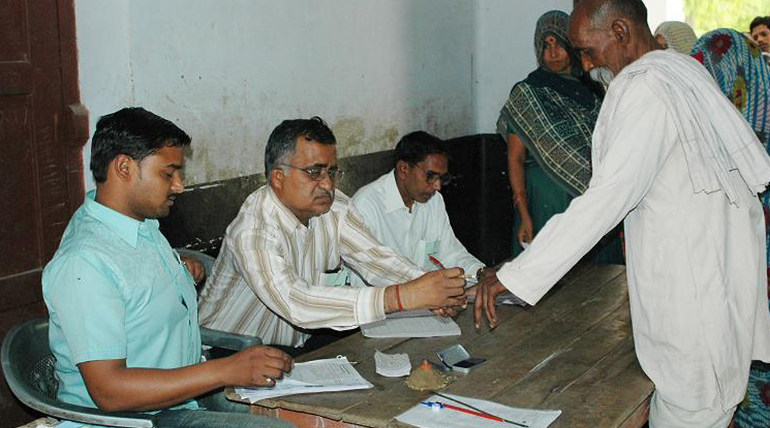 NOTA abbreviate "None Of The Above" and it is prevalent for the past six years. The number of voters going for this click in 2019 is less compared to 2014 elections. It whirlwinds that NTK and MNM consumed a chunk of NOTA base. In Tamil Nadu, 5,53,349 votes have gone for NOTA. It was first introduced in 2013 when state elections were conducted in Chhattisgarh, Mizoram and Rajasthan. To endorse democracy, this option was introduced. If a voter doesn't feel like voting to any party he is free to choose NOTA. His vote will not be taken for counting but he will be included in the list of voters.
In 2014 elections, it is said that NOTA has created a huge impact. More than 60 lakh votes have gone to its basket. It is 1.1% of total voter-base. In 2015 it has got a new symbol in EVM and then on it has gone viral. In 2019 elections Sriperumbudur has got 23,342 NOTA which is considered high in the state of Tamil Nadu. In that constituency, DMK candidate T.R. Balu secured 7,93,281 votes and won in the constituency. Kanyakumari in Tamil Nadu secured the lowest NOTA of 6,131 votes. The postal ballots did constitute NOTA.
It is reported that NOTA bagged 1.04% of votes in 2019. In this Bihar reported 2% NOTA which is the highest and Sikkim reported 0.65% which contributed the lowest. Bihar's NOTA is numbered as 8,17,139 while Gujarat, Maharashtra, Odisha, Rajasthan, Uttar Pradesh and West Bengal secured 4,00,000, 4,88,766, 3,10,824, 3,27,559, 7,25,079 and 5,46,778 NOTA. Through this electorate has registered their rejection for all the candidates who contested in the elections in the respective constituencies. NOTA allowed independence to the electorate but it does not create any impact on the winning candidate. But the interesting fact is that if only one candidate is in the fray the returning officer should declare the candidate as elected and NOTA do not play any role over there.
Lok Sabha Elections 2019: The Impact of NOTA on 2019 Elections