ads
Make in India and Rape in India: Ruckus in Parliament
Anusha Sathish (Author)
Published Date :

Dec 13, 2019 17:03 IST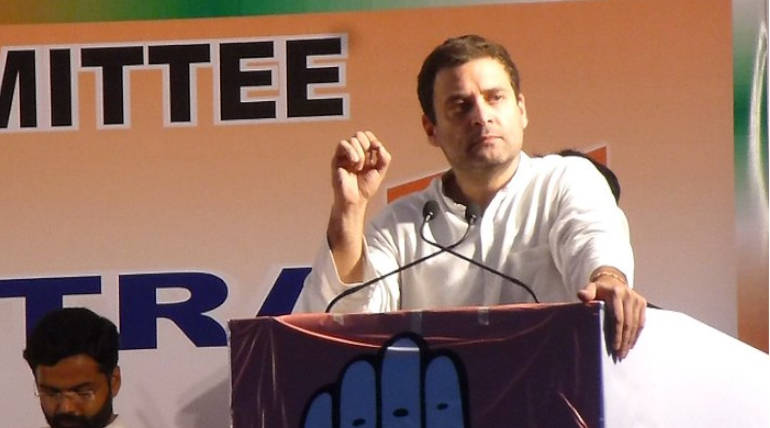 Rahul Gandhi's "Rape in India" has created ruckus in parliament: Rahul Gandhi's "Rape in India" remark during an election rally in Jharkhand has created a ruckus, and it has gotten erupted in the parliament. During the rally, Rahul pointed out that Narendra Modi's "Make In India" has turned down to "Rape in India."
There were uncompromising protests and cries of shame for the remark made by Rahul by the senior leaders of the ruling BJP party, Smriti Irani and others. Smriti Irani got enraged and said, "First time in the history of India a leader is given a clarion call that women should be raped. Is this Rahul Gandhi's message to the people of India? He should be penalized for the words he uttered."
BJP's other MPs raised slogan while Irani continued her attacks. "Not all men are rapists. Rahul, even though attained the age of 50, is not prudent to think of the repercussions of the remark. Such a statement seems like an invitation to rape in India," Irani added.
Defence Minister Rajnath seconds Irani saying, "With this statement, Rahul Gandhi loses the credibility of being a member in the house." The ruling party leaders have created commotion to a large extent seeking apologies from Rahul Gandhi for the words spilled out.
However, DMK's Kanimozhi defended Rahul Gandhi, stating that he is questioning the government over unprecedented crimes against women. "Make in India is a good initiative taken keeping in mind the growth of the economy. But what is the actual need of the country? The crying need is something else that is not even touched upon so far.
Instead of the initiative, the country is heading towards rape, and this is a concern Rahul pointed," said Kanimozhi. Even in Uttar Pradesh, BJP MLA has raped a woman, and before Prime Minister has not uttered a single word. "Beti Bacho is one of the slogans by Narendra Modi, but from whom we have to save the woman? BJP MLAs?" asked Rahul.
The war of words has erupted underlining the recent injustice that happened to women in Hyderabad and Uttar Pradesh, and in both cases, women were burnt to death. It is not only with Rahul, but with every citizen, the question lingers in mind. Has the nation become very unsafe for women? Without safety, where are we heading towards building the economy?
Make in India and Rape in India: Ruckus in Parliament