ads
Makkal Needhi Maiam President Kamal Haasan a Diamond in the Rough
Prakash Jayaram (Author)
Published Date :

May 06, 2019 14:20 IST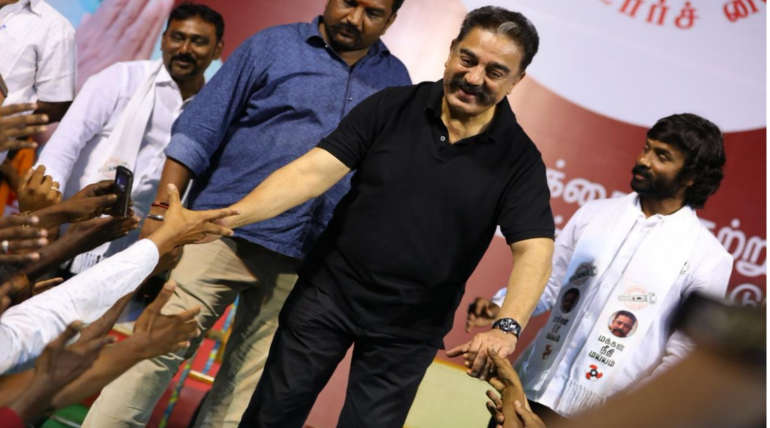 The influence of Tamil cinema over politics is a thing that is not going out of trend for some time inthe future. As it has been evident with MGR using his acting skills andthe star power he had to change the face of politics back in 1977. Following him, Tamilnadu has seen a flood of people entering politics with cinema background with a mix of successes and failures.
Makkal Needhi Maiam President Kamal Haasan Journey
DrKamal Haasan a renowned actor/writer started his journey into politics rather subtlety. He tweets over the actions of ruling party MLA's sparked controversy and made him viral on the internet. This was partly because of his feud with the Tamilnadu government over the release of his film Viswaroopam. During the period of hospitalisation of Ms J. Jayalalitha, he grew bold and criticised the secrecy in revealing the status of Jayalalitha's health and then commented on the resort situation in Koovathur all of which gathered momentum to his becoming a full-time politician.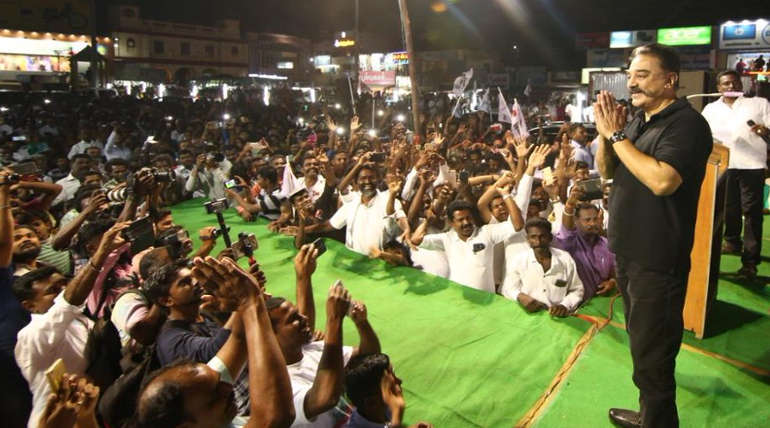 Not to be like Rajnikanth, Kamal Haasan started his party right away using the opportunity of the conflict in the TN politics than to lure in undecidedvoters and party members. He has been true to his word saying allianceswith corrupt parties with him contesting alone both in Lok Sabha polls and in the by polls.
Makkal Needhi Maiam President Kamal Haasan Political Progress Card
Basedon his campaign and strategies he can be given 60 to 70 % for his new campaign ads being different and his candidates being locally acclaimed people pleasers. But he fails in using the age-old campaign methods of talking to people from a van and using the same pure Tamil vocabulary just like countless others before him.
Makkal Needhi Maiam President Kamal Haasan too uses his stardom just like MGR, Vijayakanth and Jayalalitha to set the stage but he knows that it is notenough to gather votes. Thus he hasn't contested yet knowing that a defeat will shorten the trust in him by the people. The Lok Sabha and bypoll results will decide the direction of the party's and his journey.
Makkal Needhi Maiam President Kamal Haasan a Diamond in the Rough