Mamata Cancels Participation in the Swearing-in Ceremony Today
Vijayan Sankar (Author)
Published Date :

May 30, 2019 14:53 IST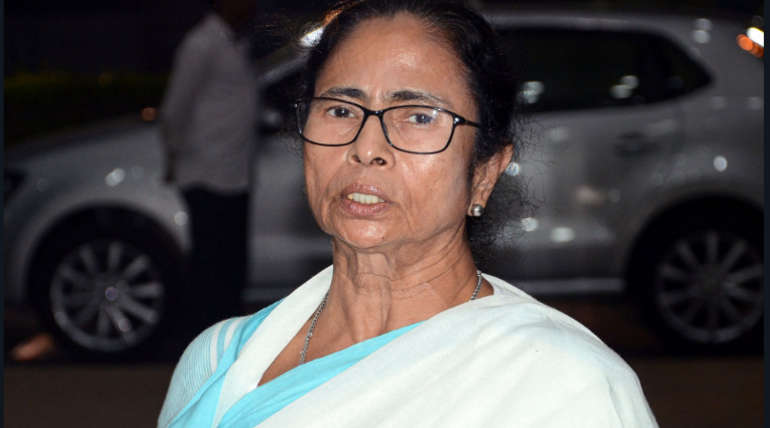 Mamata was furious again due to the BJP release of the list of those who were dead during the polls in West Bengal. Their family members are all also invited to the swearing-in ceremony today in New Delhi. She said this is false propaganda and all the 54 died during the election time is not due to poll violence. She said they might have been dead due to various reasons and not by poll violence. And also angered about it she cancelled her scheduled visit to the swearing-in ceremony.
U-turn in one day: Didi only yesterday has confirmed that as a constitutional duty she will attend the swearing-in ceremony of the Prime Minister. Many people were startled with this announcement. Rumours were rife of a truce attempt by Mamata due to the defection of TMC leaders including MLAs and councillors. Also, Mukul Roy and the West Bengal BJP President has openly said that the decimation of the TMC will continue in 7 phases as in elections. This act of BJP even before swearing in of their Government could pose a lot of problems for TMC. But within a day she is back to her old stand of fighting the BJP by announcing that she will be not attending the swearing-in ceremony.
The massive loss of TMC and the big win of BJP in West Bengal: To add to the invitees list the families of the 54 dead BJP workers to the swearing ceremony is new to such functions. But the BJP which succeeded in its more than half a century attempt of making inroads into West Bengal has decided to invite them. From 2 MPs seats in 2014, it has increased its tally to 18 in 2019 only 4 short of the 22 seats of TMC. In all the 7 phases of elections conducted in West Bengal violence was rampant without a doubt. The state police, under the control of Mamata and the central force under Modi, failed to curtail the violence and it is a fact that more than 70 party workers from both sides are dead.
Is what Mamata saying that all 54 were dead to other reasons during the two months of elections in Bengal is true, or the death of party workers worth their lives, has to be seen in the future.