Has Mamata got Cold Feet with BJP and Attending Modi Swearing-in Ceremony?
Vijayan Sankar (Author)
Published Date :

May 29, 2019 10:27 IST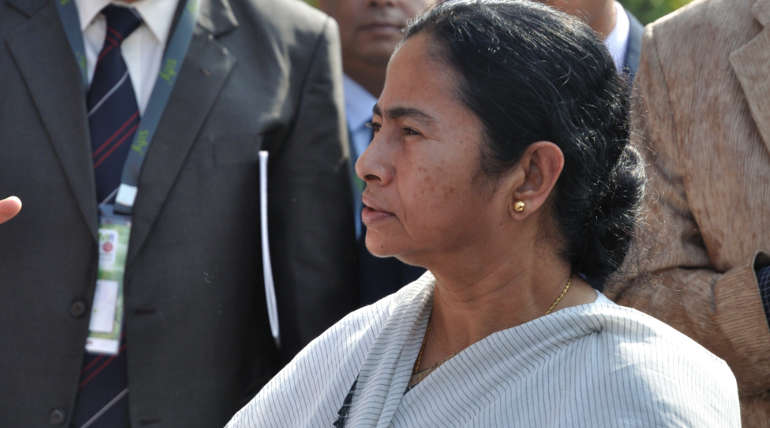 As per an ANI report, Mamata Banerjee has confirmed her participation in the swearing-in ceremony of Modi on May 30 in Delhi. If there was one politician who fought tooth and nail against Modi- Shah, it was Mamata Banerjee. And for that even before taking oath as the next Government, BJP has started its promised vertical split of TMC. Already 3 MLAs and 51 councillors joined BJP yesterday. And the State BJP President has openly announced that the decimation of TMC will continue in 7 phases as that of the elections. But in such a scenario, Mamata is attending the swearing-in ceremony.
Has Mamata got cold feet of the BJP? Mamata has said her participation in the swearing-in was because it is ceremonial function. But any political leaders in spite of invitation have remained not to attend the swearing-in ceremony. DMK leader chose not to participate in the swearing-in ceremony and instead of sending his two representatives. But Mamata wants to participate in the swearing-in ceremony. Does she want a truce with the BJP or is it a political tactic to tackle BJP? It is for time to confirm the next developments in West Bengal.
Modi's words during the election come true within days of results: During an election meeting in the final stages of campaign Prime Minister Modi openly said in a meeting that more than 40 TMC MLAs are in touch with him and once the elections are over they will join BJP. Though Mamata's TMC rule in West Bengal can continue till 2021, if the MLAs and other leaders leave her party, it will be hard to complete the remaining two years of her Government. Hence she may want to retain power in the State, which could have made her decide to attend the swearing-in ceremony.
In politics, anything can happen anytime. It is the only time that could decide who takes what decision. Will Mamata bow down to the mighty BJP is to be seen in the coming days.