ads
Mani Iyer Slur Remark on Narendra Modi Fumes Big
Anusha Sathish (Author)
Published Date :

May 16, 2019 17:52 IST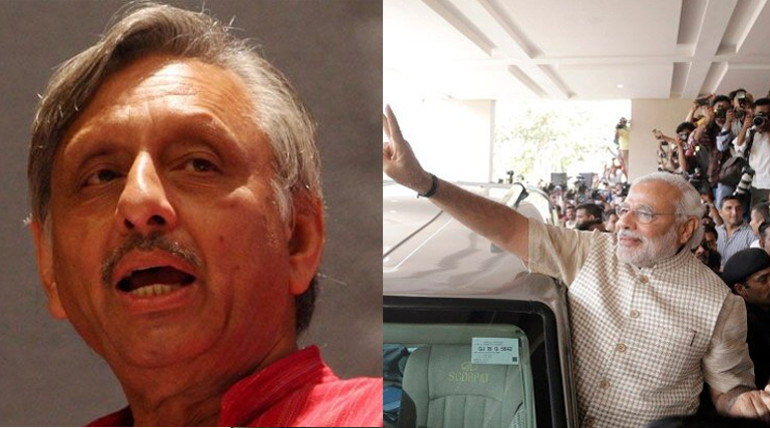 Congress Sachem Mani Iyer lost his temper during a press conference at Punjab. It has become a little shambolic while he lost his mettle during the press meet. While the reporters who met him in the Punjab Government guest house and questioned him over the article he wrote recalling Modi a slur in 2017, he pushed aside a microphone, banged his fist on the table and used an expletive at reporters targeting Narendra Modi and remarking him as a coward. He already called him as a slur during a meet in 2017.
He raised his arms later and waving them which symbolized Modi and imitated him. He said that he won't entertain reporters to ask any question. He used an expletive in English and asked them to leave the spot. But to another set of reporters the same day afternoon he looked calm. It was just a one-line mention in the article and not interested to be prey in Media's games. Media can make mountains out of molehills and vice versa. "I am not a fool such a big fool," he said. In his article "Rising Kashmir and The Print" Aiyar wrote, "You should remember how I labelled Modi on December 7 2017. Am I not prophetic?"
He called Narendra Modi "neech aadmi" following which he was suspended from the Congress party. This time also congress condemned his remark in the article. The last lap of the election is just around the corner. In this crucial phase, remarks about Modi are flaring cynicism but pragmatically every time adulations will also not work out. It is also reported that Rahul taunted Modi as Modilie which is a new vocabulary in the Oxford dictionary defined as "to constantly modify the truth." This statement from Rahul Gandhi has come amidst Mani Iyer's coward remark about Modi.
Mani Iyer Slur Remark on Narendra Modi Fumes Big