AIADMK Minister Pandiarajan for Tamil Official Language and Tamil Culture
Vijayan Sankar (Author)
Published Date :

Sep 04, 2019 13:02 IST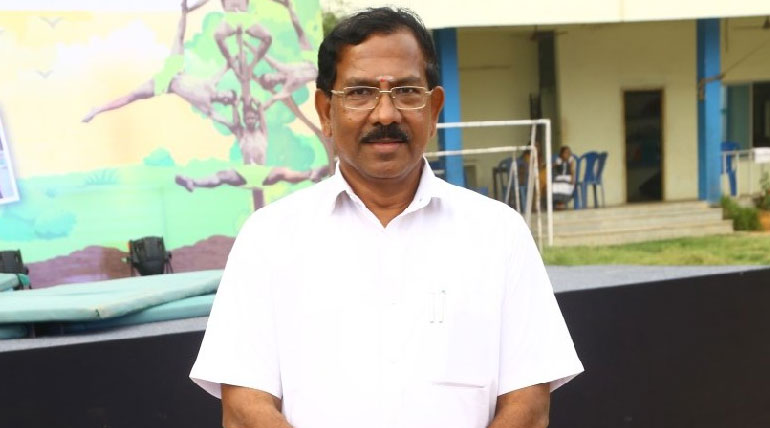 Minister Pandiarajan from Villampatti village to send more than 4 lakhs abroad for employment: What strikes anyone speaking to Minister Pandiarajan is his British accent coming even in the Tamil Language. He is a person who lost his father as three months baby in Villampetti in Sivakasi to send 4 lakhs of Indians across the globe. The stylish accent must have come from his travel to more than 54 countries to employ Indians.
Pandiarajan sold his stake in Ma Foi which he started in 1992 with just Rs. 60,000 as crowdfunding to a whopping 14 billion US dollars to Randstad. Pandiarajan joined politics only to uplift the Tamil people and now is the minister of Minister for Tamil Official Language and Tamil Culture under the Chief Minister Edappadi Palaniswami.
Pandiarajan minister swearing ceremony the last function of late former Chief Minister Jayalalitha: Pandiarajan initially started his political career with BJP and then switched to DMDK under the leadership of Vijayakanth. He was elected as the DMDK MLA from his hometown Virudunagar in 2011. Being an excellent HR Manager for more than 25 years, he was well identified by the then Chief Minister Jayalalitha to make him the Education Minister.
Pandiarajan performed well as the education minister, and then due to the scuffling in AIADMK after the demise of Jayalalitha, he lost his minister post. Then he was made a Minister of Tamil Official Language and Tamil Culture by the new Chief Minister Edappadi Palaniswami and continues his work as an MLA and minister efficiently.
From Villampatti village to Jamshedpur to Calcutta to all around the world: Minister Pandiarajan was born to a match factory worker, who died when he was only a 3 months baby. His maternal grandfather, who was a cook brought up Pandiarajan to finish his studies in Sivakasi. Then he studied BE (Hons) in PSG College in Coimbatore. Later he studied MBA in Industrial Relations at XLRI or Xavier Labour Relations Institute, Jamshedpur in 1984.
It kick-started his HR career in BOC in Calcutta and then Deutsche Bank. Then with Rs. 60,000 crowdfunding he started global HR services Ma Foi, which in French means my word. The name stuck to him as he was fondly called Ma Foi Pandiarajan. He sold it to Randstad for 14 billion US dollars.
Ma Foi Pandiarajan is a diplomat, minister, social worker and an HR manager till date. He is one among the highly educated and respected ministers of Tamil Nadu.