ads
TN Minister Rajendra Balaji Said Kamal Haasan Tongue Should be Cut Off
Vijayan Sankar (Author)
Published Date :

May 14, 2019 11:16 IST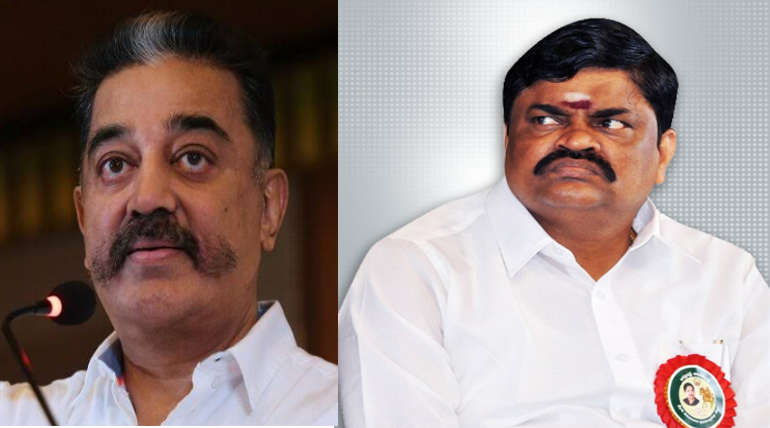 "Now Modi is my daddy." It is a recent statement of Tamil Nadu Dairy minister Rajendra Balaji. Nobody knows what daddy means to him. Searching the feet of Sasikala under the tables to prostrate are his previous achievements. Now he wants to chop the tongue of Kamal Hassan for his remark on Godse.
What did Kamal Hassan say to get his tongue cut off?
The whole nation was abuzz yesterday about the bold comment made by actor-politician
Kamal Hassan
day before yesterday. Instead of going into the veracity of his claim that the first terrorist of post-independence India is a Hindu, many political leaders are talking about cutting his tongue. To save the Hindu vote bank nobody questioned when Prime Minister Modi said that Hindus heritage was damaged because of saying Hindu terrorism. But when one man speaks the fact or truth no one can digest.
Defense Minister Nirmala Sitaraman claim
"Assassination is not terrorism." It is one fantastic claim of the national Defence minister Nirmala Sitaraman. She was selected for the post for her comment "Is criticizing prime minister, not a national crime". These are the views of the biggest democratic country's Defense Minister. What more is yet to be awaited from this renowned Defense Minister of India.
TN State BJP leaders comments
As usual H.Raja, Tamilisai Soundarajan and other Tamil Nadu BJP leaders recorded their protest against a factually correct statement. If not so they will cease to exist in their posts. They are saying why light old fires now. They cannot answer what Prime Minister Modi is doing for the past few days of lighting decade old fires to lure voters.
Whatever anyone says, it is 100 % factually perfect what Kamal Hassan has spoken about Godse. Had Mahatma Gandhi lived for some more time India would have been more prosperous.
TN Minister Rajendra Balaji Said Kamal Haasan Tongue Should be Cut Off