ads
Minister S.P. Velumani Welfare Activities and Other Participation in Coimbatore
Vijayan Sankar (Author)
Published Date :

Aug 31, 2019 22:00 IST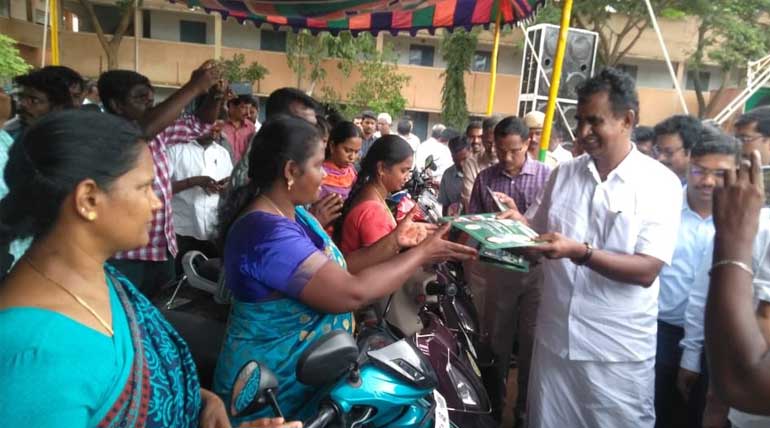 Minister S P Velumani welfare Activities and other participation in Coimbatore
One is the function conducted jointly by Amma Institute and KPR college to felicitate the best government schools. Minister handed over the revolutionary awards to students.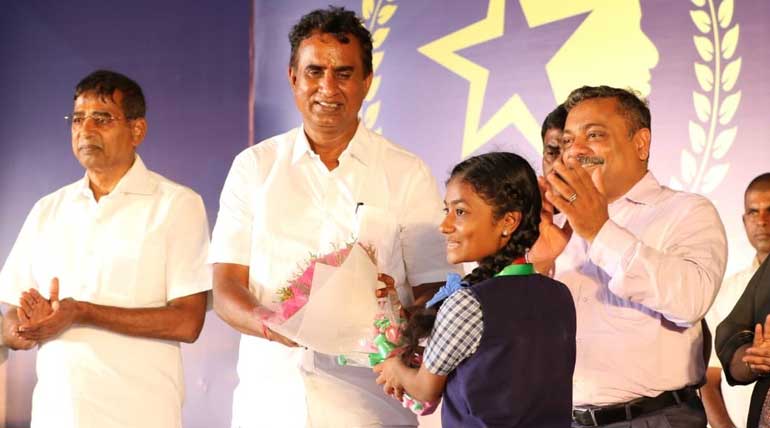 The second one is the photo where he is speaking at a seminar along with state Transport Minister M R Vijaya Baskar.
In Ganapathy location, he distributes bike to ladies "Under Amma Two Wheeler Scheme"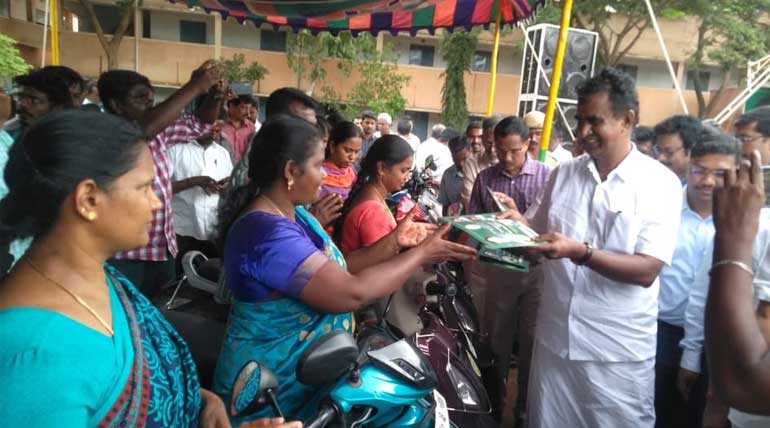 S P Velumani continues to do good not only for his Thondamuthur assembly constituency but for the whole of Coimbatore. It is the reason he has the full support of Coimbatore people. We wish him all the best to continue his well-doing not only for Coimbatore but to all of Tamil Nadu state.
Minister of Municipal Administration, S P Velumani, continues doing a lot of social welfare activities across Coimbatore. Also, being its rural district secretary, SP Velumani has uploaded his twitter handle @SPVelumanicbe with a lot of photos of his interactions with the Coimbatore people. As per his motto in his twitter handle, "My dream is progressive Tamil Nadu" he makes sure that Coimbatore people have all the facilities. He also makes sure all the government schemes are correctly implemented in the Coimbatore district.
The political background of Minister S P Velumani:
S P Velumani, the AIADMK's active representative of Coimbatore, was successfully selected thrice from here. The first time was in 2006 from the Perur assembly constituency and then in Thondamuthur Constituency twice in 2011 and 2017. He got the third-highest margin win of 64,041 votes in the elections, though the constituency polling only 63.4 % votes.
The various roles of Minister S P Velumani:
Apart from being the Coimbatore rural district secretary of AIADMK, Minister S P Velumani is also having the roles like:
Chairman of Chennai Metropolitan Water Supply & Sewerage Board
Standing Committee Member of Tamil Nadu Legislative Assembly
Organization Secretary of AIADMK party
A prominent member of AIADMK general council
Minister S.P. Velumani Welfare Activities and Other Participation in Coimbatore