DMK Won in Vellore Election but Lost Says Ministers Kambur Raju and Rajendera Balaji
Vijayan Sankar (Author)
Published Date :

Aug 10, 2019 19:17 IST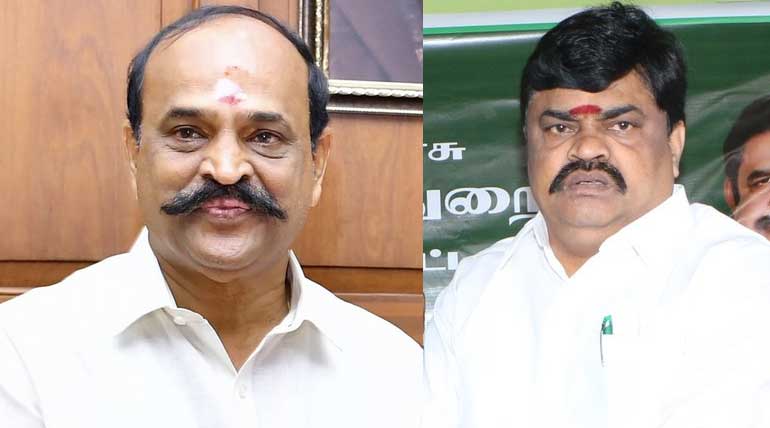 AIADMK minister Kadambur Raju says the actual color of DMK exposed in Vellore election
Tamil Nadu Minister for broadcasting Kadambur Raju spoke to the press persons today in his constituency Kovilpatti, Thoothukudi. When asked about what the party's opinion was regarding Vellore loss, he said that AIADMK was not able to eat what it had in hand. Minister for Kadambur Raju further added that the true colour of DMK was revealed in Vellore election as said by him earlier.
Since DMK got votes in parliamentary elections earlier this year only because of false promises. Minister Kadambur Raju also concluded that the Vellore victory is not a victory for DMK or a loss to AIADMK.
Rajendra Balaji says DMK vote bank is diminishing day by day:
Rajendra Balaji, Tamil Nadu milk minister, was more intelligent in saying that AIADMK got nearly 5 lakh votes in Vellore. It is a steep rise from its 20 % votes in parliament elections. Minister Rajendra Balaji also said it was only because of caste and religion flares up in Vellore, DMK has won. He further said that DMK does not have the right to distribute sweets and burst crackers for the victory.
Minister Rajendra Balaji further said DMK could go to parliament, but they have not won. DMK did not do anything for Muslims. But Amma gave money support, help for Kanji, mosque constructions and many more. He during his 15 minutes speech first he said DMK won by Muslim votes, and then he said Muslims started voting for AIADMK.
AIADMK through legally lost but won in Vellore:
DMK though won legally, but failed, AIADMK though lost legally won is the contention of Rajendra Balaji. AIADMK has got nearly 5 lakh votes and only four votes more for DMK in each booth in the Vellore election. Also, he said that DMK had seen a steep fall from 52 % vote in parliamentary elections to 48 %. In Vellore. He also confirmed that AIADMK would win all future elections in future in Tamil Nadu. He added that the Chief Minister would conduct the local body elections soon and AIADMK will sweep that election and also the coming Assembly elections. Regarding a question on Vaiko, Rajendra Balaji said that Vaiko was a good friend of Amma and AIADMK.
He said Tamil Nadu people would not vote for money. If money is the criteria, a backward class Modi will not be prime minister, and only Ambani who is rich will be prime minister. AIADMK party does not give importance to dynastic politics and will give only for the poor and oppressed. AIADMK is ably ruled by a brother, the saviour of poor Edapadi Palanisamy is the final contention of Rajendra Balaji.