MNM has Potential to Give a Solid Back up to Dravidian parties
Anusha Sathish (Author)
Published Date :

May 25, 2019 14:43 IST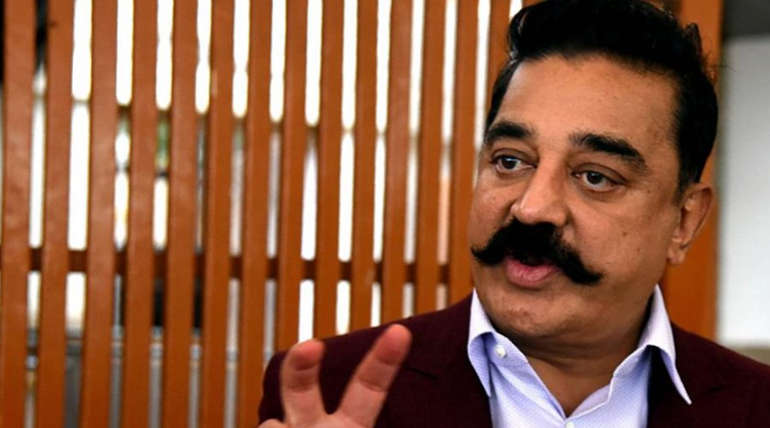 Kamal Haasan's Makkal Needhi Mayyam failed to secure even a single vote in its debut Lok Sabha elections. However the good news is it has secured third place in 13 constituencies almost one third of the total constituencies in Tamil Nadu. It definitely can turn out to be the best alternative to Dravidian parties. The party in this election has fared better in Urban and semi urban areas but failed to create impact in rural areas. Nevertheless the party could not amass its own expectations of a vote share of 8% instead garnered half of what it expected.
The areas it knocked well were Coimbatore and South Chennai where in both it has crossed 1.25 lakh votes. In the by-elections too the party's performance was not significantly noticed as it did not procure any big numbers. Of course much hard work is needed to get a break through as the state has been programmed for a long time to press the Dravidian switches in the EVM. This is the first Lok Sabha election for the year old party whose founder is raising voice against the ruling party's wrong doings since Jayalalitha's demise.
Political analyst Sumanth C Raman pointed that the votes cast is not for Kamal Haasan's face id but those are all protest votes who got vexed with Dravidian parties. In order to play big in the state it is necessary to dedicate the entire time to politics. Rather than shuffling between politics and entertainment Hasan should serve as a full time political leader to convince more people to vote for him. In this election among the MNM candidates contested, R Mahendran of Coimbatore and R Rangarajan of South Chennai polled 12% share in their constituencies respectively.