Modi is a Better Actor than Amithab Says Priyanka Gandhi
Prakash Jayaram (Author)
Published Date :

May 18, 2019 17:01 IST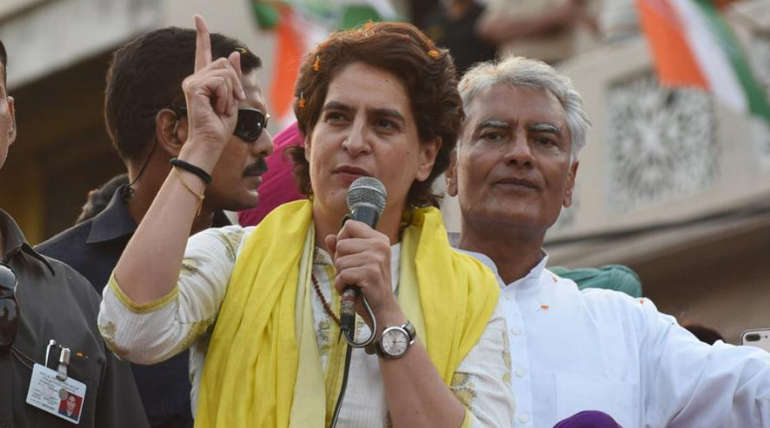 Priyanka Gandhi the General Secretary of the Congress party on a campaign rally mocked Modi that he is a better actor than Amithab Bachan. He is who the people have chosen to elect as their leader and have paid their price for it.
Priyanka Gandhi has been campaigning hard for her brother this election where she is trying to mark her footprints in Indian politics strongly. She has been openly criticising the top brass of BJP directly. This includes mocking Smriti Irani on how she visits her constituency. There is an ongoing feud between these two where both of them are using it to their advantage to the campaign.
Priyanka Gandhi has been using new and improved marketing tricks this time such as visiting villages, playing with the kids etc. And makes sure all that is on the social media and trending.
During this campaign in Mirzapur in Uttar Pradesh, she was supporting Lalitheshpathy Tripathy. It is here that she felt sorry for the people for handing the seat to the greatest actor in the world that is Mr Modi. She is going against Anupriya Patel of Apna thalam under BJP alliance. Anupriya has been a successful candidate here before with a win against samudra bindhu of bagujan samaj in 2014 by a margin of 2.19 lakh votes.
Sukaldev bharadiya samaj led by Om Prakash Rajpir is an important local party and offered support to the Congress party. Thus the SPSP party members were a part of the campaign waving their flags in support of Congress.