Modi Surprise Visit Yesterday Night to Arun Jaitley House
Vijayan Sankar (Author)
Published Date :

May 30, 2019 12:59 IST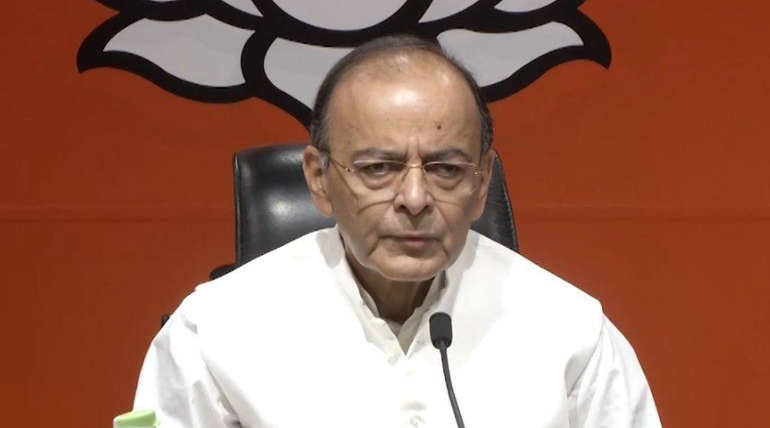 Yesterday night at 8:30, there was a surprise visitor to Arun Jaitley's home. It was none other than Prime Minister Modi himself. He held a half an hour discussion with the former Finance Minister. The meeting has raised many eyebrows on the backdrop of Jaitley's opting out openly from any responsibility in the new Government yesterday.
Jaitley's open letter to Modi yesterday: With just one day to swearing in of the new council of ministers, the Finance Minister of the previous NDA rule sent a letter to Prime Minister requesting him to accept his request of not to have any responsibility in the new Government. He also attached the letter sent to Modi in his tweet. He has cited health reasons for his request and wanted to take care of his health.
Why did Jaitley publically announce his inability to take responsibility in the new Government? There were rumors for some time that the Finance portfolio may go to Amit Shah in the new regime. Also, the interim budget in February was presented by the interim Finance Minister Piyush Goyal. At that time Jaitley flew away to America for a check-up of his health. Jaitley opposed the many sops which were offered in the interim budget for an extended period. It was his opinion that the money spent on sops could damage the already beleaguered Indian economy.
Even till date, he has not confirmed openly whether as Finance Minister he was consulted on the demonetization before it was announced. All this may have made Jaitley take a final call in the next rule of NDA. Without doubt, Jaitley is an able Finance Minister and respected by all parties. And also he was the staunch supporter and defender of Modi during the last few years of NDA rule. But it is time for him to hang up the shoes due to health reasons or unknown reasons.