ads
Namo TV No more as Lok Sabha Election 2019 Campaign Ends
Vijayan Sankar (Author)
Published Date :

May 21, 2019 11:23 IST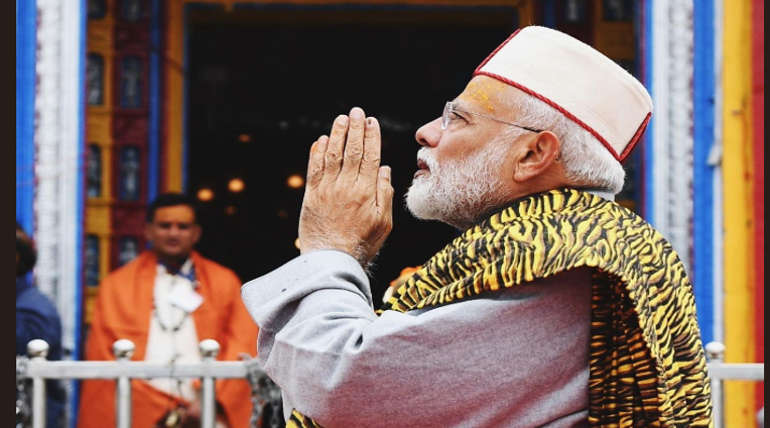 Namo TV as mysteriously as it appeared, disappeared yesterday the same way. As soon as the announcement of the dates of the election for 2019 Parliament elections Namo TV was launched on 26th.March. Suddenly many DTH operators including Tata SKY,
Videocon, among others, started showing Namo TV free of cost. Those who surfed the channels were surprised to see Modi, Modi and only Modi in this Namo TV 24 x 7. But after 19th May evening after the conclusion of the last phase of elections, it disappeared
from all platforms.
What were the reaction of the election commission and Information and Broadcasting Ministry of India to complaint against Namo TV?
When the opposition reported this gross violation of the model code of conduct, it was not taken seriously because of the blame game between EC and concerned ministry. When launching a channel, it has to get the necessary permission and approval from
relevant authorities. If this is the case for even in regular times, at a time when the elections dates announced, a propaganda channel starts airing propaganda without any permission. To the question of the EC, the Information and Broadcasting ministry gave a lame explanation. It said that it is an advertisement channel distributed by DTH operators. Also, they confirmed that it was funded solely by BJP, and there is no need for approval.
Did Namo TV accomplish its job?
From the exit poll results, it seems that the job of Namo TV was accomplished. The job was nothing but to promote Modi. All his speeches were aired live and repeated again and again for all the 24 hours. The other main programs were the showcase of the achievements of the last 5 years of Modi Government again and again. Namo TV did the brainwash of the Indian people well of getting the publicity it wanted. But only on May 23, it will be clear whether the job of Namo TV fructified.
Namo TV No more as Lok Sabha Election 2019 Campaign Ends