Will the One Nation and One Election Proposal of Narendra Modi Happen?
Vijayan Sankar (Author)
Published Date :

Jun 20, 2019 11:26 IST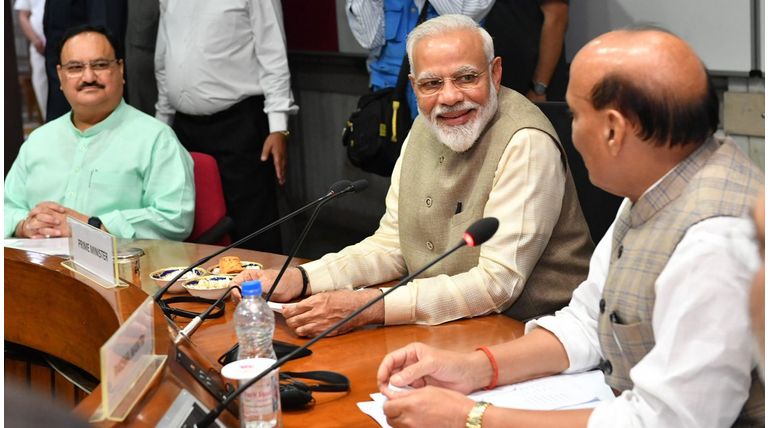 Yesterday the Prime Minister chaired an all-party meeting to discuss the one nation one poll issue. It means that simultaneous elections will be held for both the Lok Sabha and all state assemblies. In the meeting, various possibilities and difficulties were discussed. After meeting the Defense Minister confirmed that possible interactions came out of the meeting.
Why does BJP conduct an all-party meeting for one poll one election?
To bring one nation, one poll needs the amendment of the constitution, which requires a two-thirds majority. But the major parties like Congress with 52 MPs and DMK with 28 MPs in Lok Sabha and also a significant presence of these parties in Rajya Sabha will make it difficult for such kind of amendment.
What are the pros and cons of the one nation one poll?
India being the second largest populated country in the world with more than 1.3 billion people, the simultaneous elections will be a Himalayan task. It is because of electing 546 MPs for Lok Sabha and thousands of MLAss across India. Also, violence and other malpractices during the elections will make the security of the voters a big issue. But on the pro side, the cost of elections will be reduced drastically, and it could continue unabated for an extended period.
Notable absentees of one nation one poll meeting:
Rahul Gandhi, the President of Congress, M K Stalin the President of DMK, Akhilesh of SP, Mayawati of BSP, and Mamata of TMC were the notable absentees of the meeting. The surprising attendees were N.Chandrababu Naidu, Arvind Kejriwal, among others. Prime Minister is determined to bring in one nation one poll and has set up a high-level committee for implementing to one nation one poll policy.