Narendra Modi Tsunami Sweeps India
Prakash Jayaram (Author)
Published Date :

May 23, 2019 12:39 IST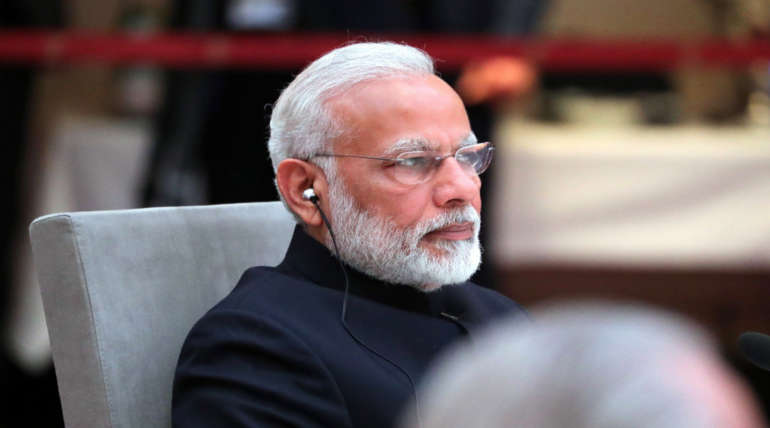 BJP has once again captured the government with an overwhelming majority similar to last time. Congress hasn't even given a proper fight to BJP even with their allied parties support. BJP is looking to form the government with a standalone majority. BJP and Congress went head to head on 273 constituencies with BJP contesting with 437 candidates more than congress 421 which is a historical first.
Congress failure
Congress is maintaining a steady 90-ish seat lead which very small compared to BJP's standalone lead. Even Rahul Gandhi is losing in Amethi which has historically been the fort of the Gandhi political family for a long time. The fact that Smrithi Irani is gaining in Amethi proves that the Modi wave has swept more than what they won last time.Though Rahul Gandhi is gaining in Wayanad the political experts say the Congress party has lost the dominance in the political arena. The only consolation for Congress is in Tamilnadu where most of their candidates are in the lead under the DMK alliance.
BJP's strategy Even before the final results, the current data proves that the BJP party has solidified its dominance in the Hindi speaking states as was expected. Their lead in Rajasthan, Uttar Pradesh, Maharashtra and West Bengal is reminiscent of last year's result where their campaign strategy won them their government ticket.The takeaway from all this is that the Exit polls were more or less correct in predicting the results and the mindset of the southern states has not changed since the last elections and has rejected the BJP governance as a whole which is evident from ADMK leading in only 2 of 39 Lok Sabha constituencies as they joined hands with BJP in Tamilnadu.