ads
Narendra Modi Welcomes Admonishment Only from Tai
Anusha Sathish (Author)
Published Date :

May 14, 2019 14:56 IST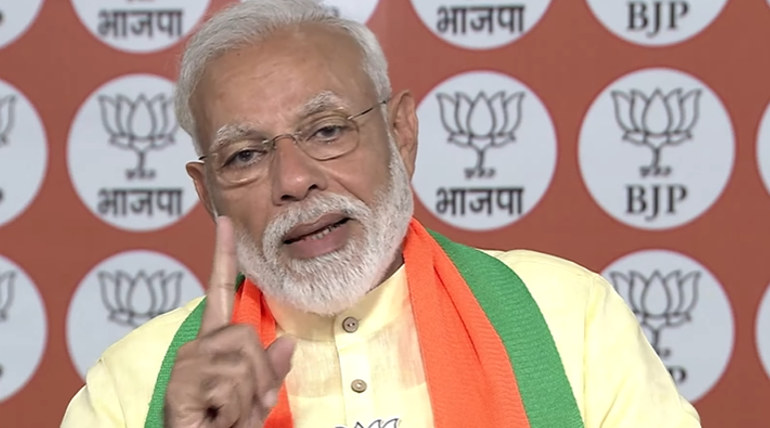 Lok Sabha elections 2019 are in an upswing with just a phase more to go. Criticisms, condemnations upsurge between two primary rivals which blurs the line of demarcation of which holds the best governance. In the midst of all these, the Prime Minister articulated that he welcomes remarks, criticisms and admonishments only from Sumitra Mahajan who is fondly called as Tai by the party members. When he hinted about Sumitra Mahajan's dedication he said, "As the Lok Sabha speaker she carried out her responsibilities with utmost dedication in a skilful and controlled way. This has left an indelible impression in the minds of people."
Sumitra Mahajan an eight-time MP has last month opted out of contesting in general elections stating that she looked forward the parties to make the choice. To highlight, she was the first women to contest in eight elections consecutively and win over. BJP has announced the candidature of Shankar Lalwani who debuts the Lok Sabha Polls as the successor candidate of Sumitra Mahajan. She turned 76 and continued to campaign and support BJP. As a national leader and Prime Minister, Modi never bowed down to anyone except for her.
With six phases of the election already gotten over, the seventh phase has instigated a lot of inquisitiveness in the minds of people. The last lap is to happen for 59 seats in 5 days. The states going to the polls in the last phase of election are Uttar Pradesh (13 seats), Punjab (13 seats), West Bengal (9 seats), Bihar (8 seats), Madhya Pradesh (8 seats), Himachal Pradesh (4 seats), Jharkhand (3 seats) and Chandigarh (1 seat). In 2014 Modi has won 33 out of 59 seats and became the first party for 30 years to attain the majority of its own. With BJP-led NDA, the party has won 40 seats. Let's wait now to see the episode.