ads
Naveen Patnaik to Become CM for Fifth Time in Odisha
Vijayan Sankar (Author)
Published Date :

May 23, 2019 16:14 IST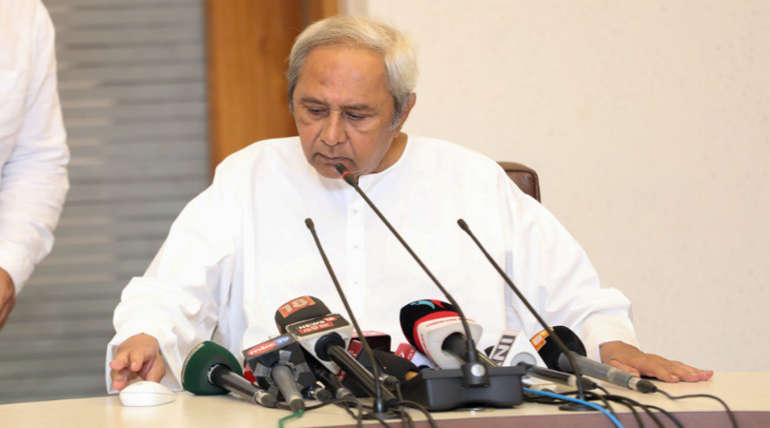 Naveen Patnaik is leading in 112 out of the 146 seats in the Odisha assembly polls. Neither the Modi magic or anti-incumbency factor troubled Naveen Patnaik to get a comfortable majority for the fifth time in Odisha. BJP managed to lead only in 21 and Congress in 11 seats. Out of the 21 MP seats, Biju Janata Dal is leading in 12 and BJP in 9 seats. Modi has campaigned in Odisha for seven times for the last two months to get maximum out of these 21 seats. But it was again the silent winner Naveen who still holds ground in Odisha.
Congress, which was the ruling party for decades, are now in oblivion due to internal fighting Congress was ruling Odisha for decades before Naveen Patnaik. But for the past 19 years, it has been reduced to its lowest point with no MP leading and with 11 assembly seats. Initial meetings during the start of the campaign went well with Congress. But as usual, their infighting is the cause here also to become almost non-existent in Odisha.
BJP gaining ground in Odisha The loss of Congress is always the gaining ground of BJP. Since there is no strong opposition in Odisha BJP made all efforts only next to West Bengal to make inroads into Odisha. They have somehow gained leads in 9 MP seats out of 21 MP seats. But they could not reduce the popularity of Naveen Patnaik in the assembly polls. The Odisha people have voted him to power establishing the faith in him.
It is because of the able administration of Biju Janata Dal led by Naveen Patnaik. Being a state often affected by storms and floods, the care and concern of Naveen Patnaik to safeguard his state and his waivers to farmers has made him the undefeated chief minister of Odisha for the fifth time.
Naveen Patnaik to Become CM for Fifth Time in Odisha