CWC is likely to Meet in the next Four Days to Choose a Non-Nehru Family Member as President
Vijayan Sankar (Author)
Published Date :

May 28, 2019 11:20 IST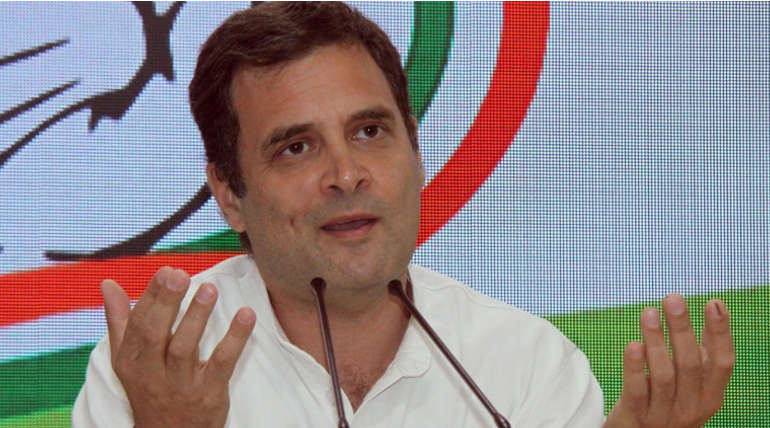 During the 2019 election campaign, one of the successful strategies of Modi was attacking the Nehru family. He also targeted the dynasty politics ruining India. Since the people did not forget the corruption charges against the 10-year rule of UPA guided by Sonia Gandhi, it reached people well. It was one of the reasons for Congress to face such an embarrassing defeat in 2019 after its pathetic loss in 2014. But this time it was Rahul Gandhi who spearheaded the campaign, and it was more painful to Congress than 2014. Also, as per news, it seems that he is adamant of resigning the Congress President post.
No truce in the last Saturday CWC meeting of convincing Rahul: After the miserable defeat, the 52 member Congress Working Committee met on last Saturday. Rahul Gandhi has offered his resignation, and many members of the CWC persuaded him to reconsider the decision. But Rahul insisted on resigning. He blamed several leaders of Congress were busy promoting their kin rather than concentrating on the Congress party win.
P.Chidambaram was emotional during the meeting and tried to convince Rahul saying that more than 12 crore Indians have voted for him. Also, he said that South India believes in him, and many may commit suicide if he resigns. But it was also P.Chidambaram who insisted on his son Karti to be the candidate from Sivaganga constituency in Tamil Nadu. It was P.Chidambaram constituency, and he has won there many times. Since he is now a Rajya Sabha member, he wanted the seat for his son.
What will the CWC meeting in 4 days decide on its future? Top brass is holding hectic talks of to elect a non-Nehru family member as Congress President. It could save Congress from the dynasty politics issue. Also, the Congress party is discussing a presidium system to improve the functions of it.
Anyway, the grand old party has to find a solution soon to wipe away the sorrow of the humiliating defeat and be ready to face the next five year challenges.