ads
Opposition Leaders Opinion on the Exit Polls
Vijayan Sankar (Author)
Published Date :

May 20, 2019 11:47 IST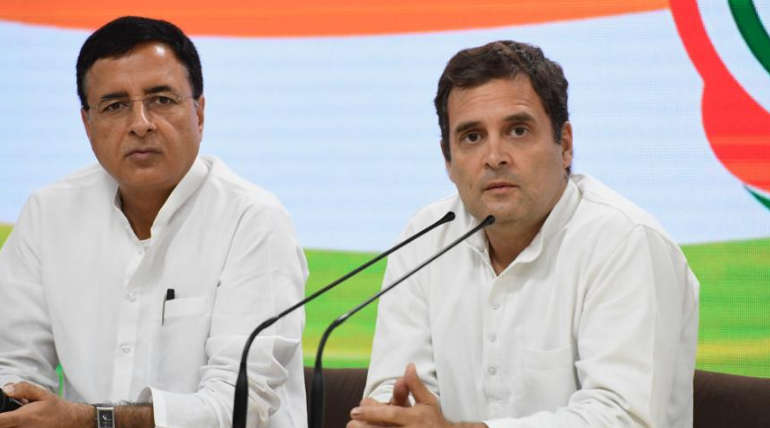 Opposition leaders opinion on the exit polls
After the results of the exit polls started pouring in from yesterday evening, opposition leaders said it is not valid. Many said it is only the continuance of the media support of Modi. But except for ABP-Nielson, all others confirmed absolute majority for the NDA. It has rattled the opposition, and many leaders gave their view of the exit polls.
Congress exit poll results
Even as per the exit poll results it is a jump of 100 to 200 % from their 2014 seats for Congress. It is a big revival for the grand old party of India. But the INC has not come out with an official reply to the exit polls so far. Captain Amarinder Singh, the Chief Minister, has rejected the exit poll results. Many other leaders of Congress during TV interviews compared the exit poll results of yesterday with that of 2004. Even during that time, there was a significant positive result for NDA under Vajpayee. Bu the results proved otherwise is what they said.
Mamata's reaction to exit poll results
Exit poll results are gossip are the words of Mamata, and she rejected the exit polls. She is the one person in this election who opposed Modi-Shah tooth and nail in West Bengal. Bengal witnessed the most violence and many died during this poll. She said it is a manipulation to replace thousands of EVMs or electronic vending machines. Another exciting factor of her tweet was her asking the opposition to be united and strong.
Omar Abdullah Chandrababu Naidu reaction to exit polls
National Conference leader Omar Abdullah of Jammu Kashmir gave an overwhelming response to the exit polls. He said all agencies could not be wrong, and there should be some truth. The convener of the opposition parties Chandrababu Naidu also rejects the exit polls as false propaganda. The exit polls may predict a victory for Modi which could be right or wrong, but it is bringing in the warring opposition parties to be united.
Opposition Leaders Opinion on the Exit Polls