PMK Faces Complete Washout in TN Elections Despite the Mega Alliance with ADMK and BJP
Prakash Jayaram (Author)
Published Date :

May 24, 2019 15:04 IST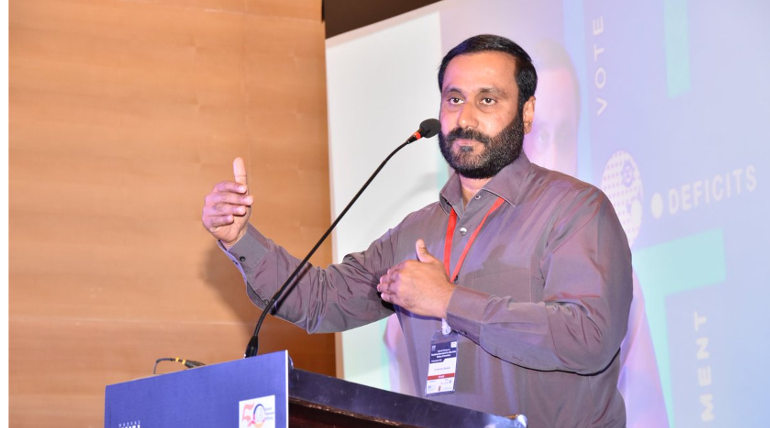 TN Elections 2019: Paatali Makkal Katchi lost in all seven constituencies it contested under the ADMK alliance. The results are a shocker for not only PMK but also for the whole ADMK alliance with only one seat won by ADMK in Theni. The so-called Mega alliance was considered a power-packed alliance with many big names such as BJP, DMDK and PMK joining hands.
PMK contested in 7 constituencies including Dharmapuri, Villupuram, Arakonam, Sriperumbudur, Cuddalore, Central Madras and Dindugal. The President of the youth wing of PMK Dr Anbumani Ramadass who previously won in Dharmapuri and was expected to win this election has failed to deliver.
Conflict of interest, Anbumani was a harsh critique of the ADMK party and even labelled the ADMK ministers as Tyre lickers for their act of bowing to Jayalalitha. He also condemned Modi's Hindutva policy in the north and accused him of trying to corrupt Tamilnadu. Dr Ramadass, father of Anbumani even answered a question from the reporters before this election saying, "we will ally with the Dravidian parties when the waves in the ocean stop coming.
Despite all this PMK joined hands with both the parties and was ridiculed for his actions both the opposition and the people. Thus the failure is the result of the distrust and recent hate towards the BJP and PMK's somersault changing their political stand overnight in Tamilnadu.
Lost hopes, If Anbumani Ramadoss won the election he was first in line to get cabinet position which would have been his second time. He was given the post of minister of health and family welfare the last time he won. Not all hope is lost as the contract with the ADMK alliance includes a seat for the Rajya Sabha where he aims to win.