ads
Pragya Thakur on the Defence Consultative Committee
Sivaranjani Soundararaj (Author)
Published Date :

Nov 21, 2019 15:33 IST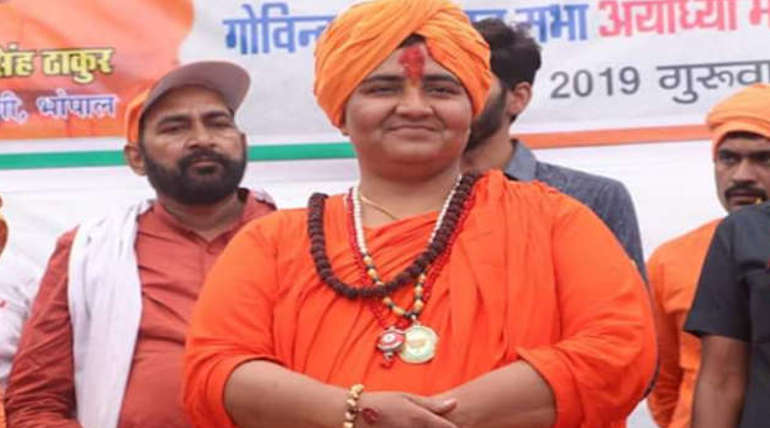 Pragya Thakur's name in the Defence Consultative Committee kindles aggression in the Nation.
New Delhi: An agitated situation arose across the parliament due to the nomination of bomb blast accused Pragya Singh Thakur in the Parliamentary Consultative Committee of Ministry of Defence.
A 21 member Parliamentary Advisory Committee headed by Union Defence Minister Rajnath Singh was formed recently. Leading the opposition in the group are former Kashmir Chief Minister and MP Farooq Abdullah and Nationalist Congress Party leader Sharad Pawar, DMK's A. Raja. Digvijaya Singh, who Pragya Thakur defeated in the Lok Sabha elections also lists up in the Defence ministry's consultative committee.
The Parliamentary consultative committee will provide advice on Indian security. The National Security Agency will advise them on security issues. They often make important recommendations in the field of defense, says Defence Minister Rajnath Singh.
Pragya Thakur - Nathuram Godse is a Patriot
A bomb exploded on two bikes in Malegaon in 2008, which killed seven people in the incident. Pragya Thakur is currently on the Parliamentary Advisory Committee of the Central Defence Department. The query leaps all over questioning how a Malegaon blast accused be a member of the nation's defense consultative group.
Congress tweets in agony stating that the BJP government nominating the terror accused Pragya Singh Thakur in Defence Consultative Committee is an insult to our nation.
Pranav Jha, Congress Secretary, added that there are many options in the BJP list to nominate in the Nation's defense consultative council.
Pragya Thakur on the Defence Consultative Committee