Pragya Thakur Wins Rahul loses Lok Sabha Elections 2019
Vijayan Sankar (Author)
Published Date :

May 25, 2019 10:47 IST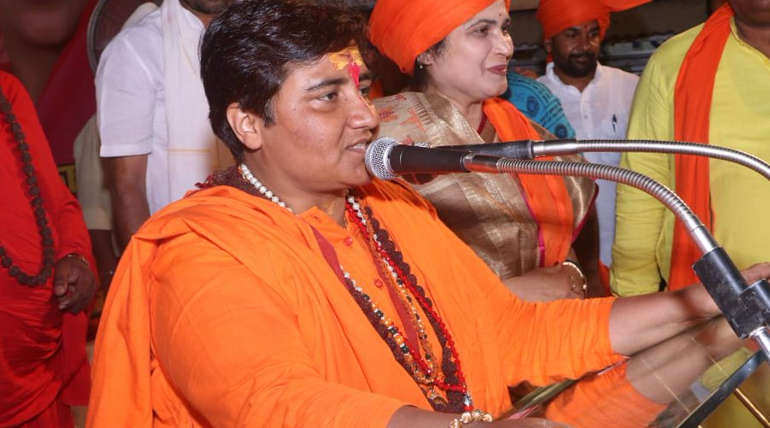 Never in the Indian history of 16 parliamentary elections had so many controversies arisen as in the 17th elections of 2019. One after another from High Court to Supreme Court, there were so many controversies which marred the democracy of India. As usual one of its first time was one election commissioner out of the three election commissioners opts out of the MCC or model code of conduct meetings of EC. He objects to the EC's decision of not even recording his dissent in the six clearings to Prime Minister Modi in MCC violations.
Pragya Thakur wins with a margin of 3 lakh votes in Bhopal: Pragya Thakur was selected for the Bhopal seat for her credentials of being a Hindu Sadhu. Even Prime Minister supported her candidature in a television interview. He said that she would be a fitting reply to those who accuse of Hindus of terrorism.
What are the credentials of Pragya Thakur: She also has other credentials apart from being a holy Hindu sadhu. She is still the accused in the Malegaon blast case which killed eight innocent Indians and injured nearly 100 of them. She is on bail and contesting this election. She has defeated Congress veteran Dig Vijaya Singh by a whopping margin of 3 lakh votes. It is in spite of her comments on martyr Hemant Karkare, JCP of Maharashtra police who sacrificed his life while in service to save Indians. The other comment is Nathuram Godse, the assassin of Mahatma Gandhi is a patriot.
Rahul loses: Rahul was fighting a lone battle against the mighty Modi and BJP. He managed to even win back power in three Hindi heartland bastions of BJP. For the past five years, he did not once counter the criticisms made against him or his family. He is now defeated in his family's bastion for four decades Amethi by 55,000 votes by Smriti Irani. Elections 2019 can be understood by this simple comparison by the people of India.