ads
Priyanka Gandhi View on the Release of 7 Rajiv Gandhi Killing Accused in Jail
Vijayan Sankar (Author)
Published Date :

May 20, 2019 12:03 IST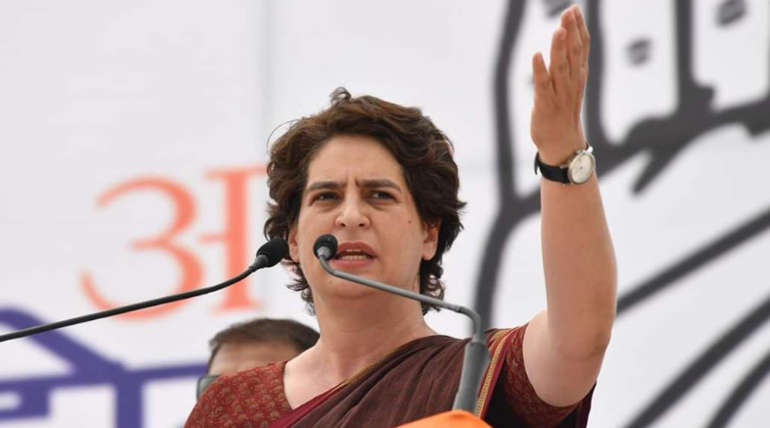 Priyanka Gandhi view on the release of 7 Rajiv Gandhi killing accused in jail
Priyanka said she at a personal level and as the daughter of Rajiv Gandhi, she had pardoned his killers long before. She noted her personal view varies from the political view of the issue. She also said The answer to violence is ahimsa. Priyanka meeting with Nalini, one of the accused in her father killing.
In 2008 Priyanka met Nalini in jail to clear her emotions and feelings of losing her father. At that time, both of them broke into tears when Priyanka asked Nalini why this violence happened in a place of dialogue. But at that time a case was pending before the Supreme Court, and they were not able to be released.
Priyanka political view of the release:
Asked by the Hindu reporter about the tough stance of BJP Government to not release the 7 accused, she said the political outlook is different. The assassination killed not only the former Prime Minister of India but also many others. Even after the clearance of the Supreme Court, the President of India rejected the Tamil Nadu Government appeal to release the 7 prisoners. Even now the resolution of the Tamil Nadu assembly of the release of those 7 accused is still pending with the Governor for months.
The fate of the 7 accused after Priyanka comment:
The President had rejected the release of the 7 accused only based on the report of the Home Ministry. It has strongly objected to the release of these 7 accused stating national security among other reasons. But if the results of 23rd May bring in UPA to power, there may be chances for change of opinion of the Home Ministry with Priyanka being the General Secretary of the Congress party. Hence this humanitarian view of Priyanka gains prominence at this crucial result period.
Priyanka Gandhi View on the Release of 7 Rajiv Gandhi Killing Accused in Jail