Uttar Pradesh CM Yogi Adityanath attacked Rahul Italian Ties and Congress incompetance
Prakash Jayaram (Author)
Published Date :

May 15, 2019 17:34 IST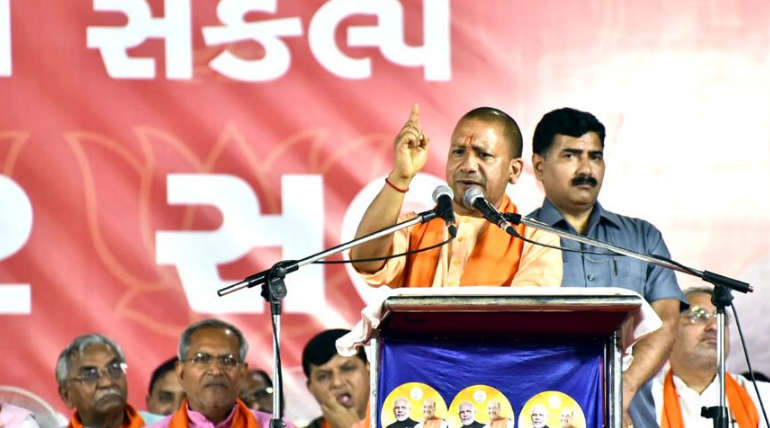 Rahul runs to Italy during crisis – Yogi Adityanath
Yogi Adityanath on Monday addressed the crowd saying that Rahul Gandhi runs to Italy whenever there is a crisis. "If he can't take the pressure of elections here he should go to Italy and ask for votes there", he said referencing to Rahul Gandhi's Italian side. Rahul Gandhi is now the face of Congress who is yet another son of a politician who came next in the line.
The Italian ties
The Italian roots of Rahul Gandhi are not doing him any good as the opposition use this fact to rally their forces with their policy being the pure Indian Hindu nationalism. The co campaigning of Priyanka Gandhi Vadra, his sister also adds fuel to the fire from which the BJP is warming itself in the BJP friendly states such as Uttar Pradesh.
The dynastic rule
The political situation in India is back to point zero and looks similar to the situation before the BJP win in 2014. With both the parties looking the same with their age-old ideologies and policies. A Time magazine article on Narendra Modi ranks Rahul Gandhi and Congress itself as an incompetent opposition who have been doing a dynastic rule before their defeat in 2014 and are still continuing the same.
The fact that the Congress and the many prime ministers from the Congress party have been the descendants or bloodline of Jawaharlal Nehru is casting a shadow on the promises of Rahul Gandhi to have corrupt free system and governance.
Corruption rich past
BJP hasn't delivered any of their promises and stands accused of weakening the economy. That doesn't make Congress the alternate to the rule the country. Congress' corruption ridden past is an active reminder of what any longtime party will offer if they are elected. Thus India is caught in a loop of electing one corrupted party after another.