ads
Rahul leading in Wayand but Trailing in Amethi: Election Results 2019
Anusha Sathish (Author)
Published Date :

May 23, 2019 17:45 IST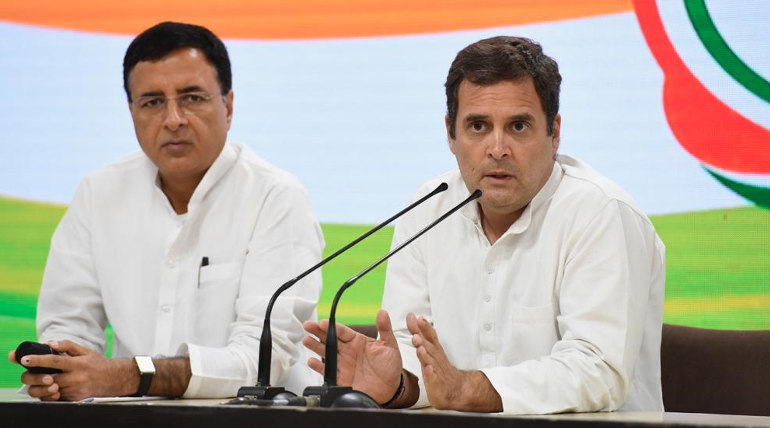 Amethi is a stronghold for Rahul Gandhi since 2004 but it is the congress field from 1980 elections. But a surprise unfolds this time that Rahul is trailing in Amethi. BJP's Smriti Irani gives a tough fight to Rahul and leads the constituency. Amethi is Parliamentary constituency in Avadh region of Uttar Pradesh in North India. The literacy rate here is estimated at 63.2%. The total eligible voters in this constituency are enumerated as 17, 18, 401. There was a significant difference noted in 2014 elections that Rahul won by a margin of 1, 07, 903 votes which is 12.3% of total polls. On the flip side in the 2009 elections, Rahul won 57.25% of the total votes. This is a clear alarm to Rahul Gandhi to give a tough contest and to elicit a strategic move. Has he failed in doing the same? It is reported that Rahul trails the constituency now by over 30000 votes.
It was BJP's strategic move to field Irani 5 years ago to displace the long term Rahul in this constituency. It turned out positive where she had given a tough competition to Rahul. Rahul's move should have been much prudent but the trend does not reflect the same. The Congress president is also contesting the second seat from Wayanad in Kerala and it is said that the focus is shared between the two. On the other hand, Irani who is considered equal foot to Gandhi during her campaign, leveraged his absence to her favour accusing him of running away from the fight.
For Gandhi, Amethi will be a fight of pride every time. INC had a vote share of 71.78% in 2019 in this constituency. There were accusations from Smriti Irani of booth capture in this constituency during polling. Nevertheless, the allegation was disproved as baseless. It is nail-biting for everyone here. Will Amethi still prove to be Rahul's?
Rahul leading in Wayand but Trailing in Amethi: Election Results 2019