ads
Rahul's Resignation Denied By CWC
Anusha Sathish (Author)
Published Date :

May 26, 2019 11:52 IST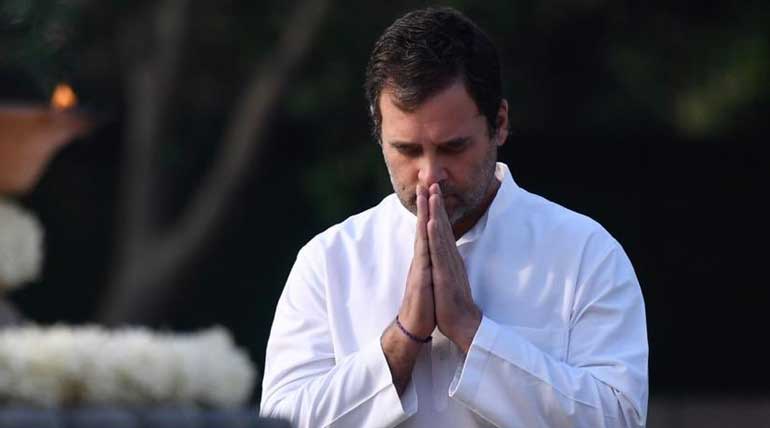 There was a CWC meeting conducted after three days of election results. Congress party's high profile leaders were amongst the meet. Rahul wanted to quit from his current position as party's president where all the leaders turned down the proposal unanimously. Rahul Gandhi today addressed the party members and confessed his accountability for the disaster that happened for the grand old party. The party managed to win only 52 seats over 542 seats and to special mention it lost its bastion Amethi to BJP contestant. Rahul's campaign was revolving around "chowkidhar chor hai" remark, but the same failed to get translated to votes.
It was expected, worded and predicted that Rahul's resignation will not be accepted citing the previous episodes. Rahul assumed this position precisely a year and a half before, and because of the party's lamentable performance in the elections, he wanted to step down from his current position as the chief. The party did not accept his resignation stating it "needs him". Rahul did not utter a word instead just left out of the chamber denying encounter with the press even. It is said that his mother Sonia Gandhi and sister Priyanka Gandhi Vadra tried to persuade him but in vain. The party has hardly looked beyond Gandhi-Nehru leadership for the party. This has created a big hole in the party which is to be fixed at the earliest. Rahul's stand is still under wraps.
Gandhi's strategy is not applaudable. He just beat around chowkidhar chor hai slogan which he spelt out in all his rallies and campaign. He has not clearly strategized and let his plans out on how he will help farmers to get rid of their distress. In spite of all this, it is Gandhi who should overhaul the party and led it to the way of political fortunes. Exactly five months before Congress won in Rajasthan, Chhattisgarh and Madhya Pradesh in the state elections as the farmers were debt-ridden and proposed anti-incumbency in these states. But Congress failed to reinforce its gained strength. However, Rahul should be back on track, party members expect.
Rahul's Resignation Denied By CWC