ads
Rajinikanth on BJP: No One Could Saffronise Me Or Thiruvalluvar
Vijayan Sankar (Author)
Published Date :

Nov 08, 2019 18:09 IST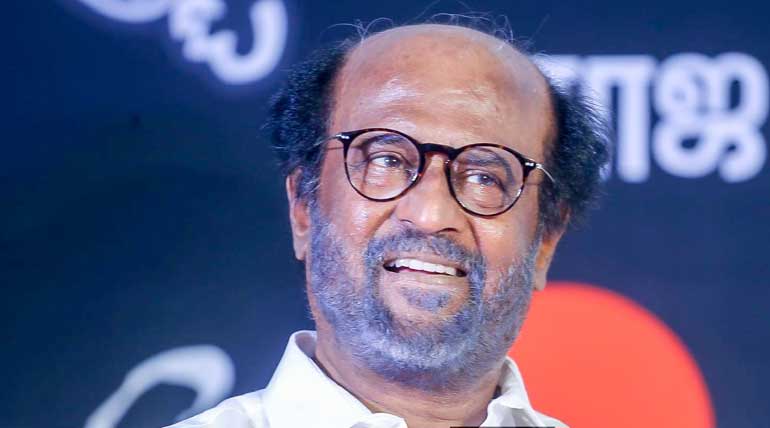 Rajni said that he will continue to act in movies until the party is formed.
Rajni met the press yesterday outside his house to give his views on the Tiruvalluvar statue row and others. On 3rd November night, the Tiruvalluvar statue in Thanjavur was desecrated, and political parties started to play the blame game. As a byproduct, Rajni was also dragged into the issue, and he said that he nor Tiruvalluvar could not be saffronized by anyone.
Rajni & Tiruvalluvar
There is no proper authenticated information so far about Tiruvalluvar, and even his book was without a title. But the content of 1330 couplets is world-famous, and it shows the path for proper living that could beat any billion-dollar research of today hands down. But, politicians now with no other issue in Tamil Nadu has started to play politics with it. And Rajni is no exception and also with his movie to be released on Pongal, he may give more comments and Press meets until then. When asked about the saffronization of the statue, he said that no one could saffronize Tiruvalluvar and him also. Yesterday he met Press and answered many questions like
It is common in modern politics, and even if some try to paint me saffron it will not happen
He said that the tweet by BJP with saffron on Tiruvalluvar has made big by media and also BJP is not asking to do it everywhere
Responding question on Ayodya he said it is a good question and requested people to stay calm
Only some people and media try to paint me saffron, and it is up to me to decide, he said.
He did not answer the question on the effects of demonetization and pointed out his earlier answer to the same question.
Regarding Stalin's arrest on MISA issue that wandering recently in the wild, said he does not know about it
Regarding job timing increase from 8 to 9 hours, he said he would check and tell
Regarding the economy question, he said the economy is sure in trouble, and the central government will do all steps to recover
I will continue to act till until I announce a political party was his answer about going on signing more films
He also mentioned that MGR acted until be became chief minister
Regarding vacuum space for proper headship in Tamil Nadu politics, he said that there is still a possibility for the right and strong leadership in Tamil Nadu.
Rajinikanth on BJP: No One Could Saffronise Me Or Thiruvalluvar