ads
Resignation Queues up in Rahul Desk after Humiliating Defeat
Anusha Sathish (Author)
Published Date :

May 25, 2019 14:30 IST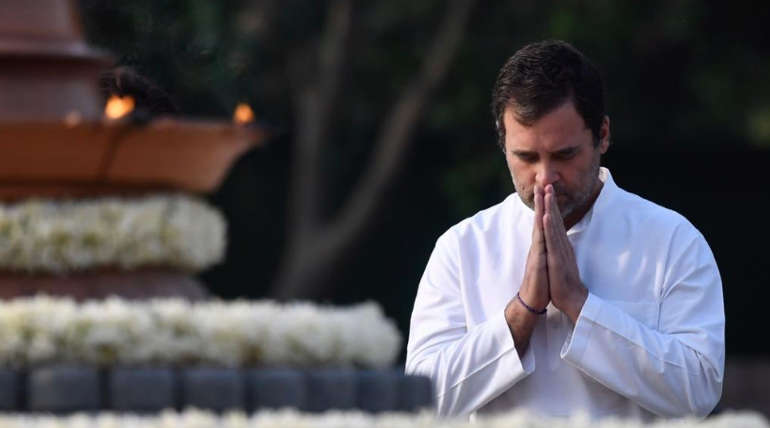 It is on Thursday, May 23, the fate of India for the next five years was decided, and the existing Prime Minister was given the second term with an overwhelming majority. The opposition party managed to bag 52 seats a marginal up from 44 seats which the party bagged in 2014 elections. All eyes are skewed towards the party's president Rahul Gandhi and he accepted the accountability of party's decimation. He organizes a meeting today in his party's house to discuss the crisis after the defeat second time successively. Between, Rahul's desk is replete with resignation letters from the party leaders of Uttar Pradesh, Odisha and Karnataka.
It was not a defeat the party experience but a thrashing. Latest resignation landed in Rahul's cubicle was from Raj Babbar of Uttar Pradesh. Congress managed to win only one constituency Rae Bareli in UP after giving its 20 years Amethi ground to Smriti Irani from BJP. Babbar contested from Fatehpur Sikri and lost by a margin of 5 lakh votes to the BJP candidate. Later from the same state Amethi district president Yogendra Misra also put down his papers. Karnataka as a state welcomed BJP with wide hands. BJP had a spectacular major of 24 out of 28 constituencies in this election. According to the sources, HK Patil who was overseeing the Karnataka campaign also quit.
Niranjan Patnaik from Odisha also submitted his resignation after the party drew a blank in the state. There are speculations that resignations may come from Madhya Pradesh and Rajasthan states too. On top of all, it is expected that Rahul Gandhi is likely to step down from his presidential position. However, Sonia Gandhi has not accepted and asked him to voice out his idea in the Congress Working Committee which plans to meet today. If the past records influence the working committee's decision then his resignation will not be accepted. The successor for Rahul is not decided yet. A non-Nehru-Gandhi president as of now is beyond imagination. Priyanka Vadra if elected is not in a position to accept as she does not want to usurp her brother's designation.
Resignation Queues up in Rahul Desk after Humiliating Defeat