Seeman Thrashed the comment of Rajinikanth on the CAA Protest
Vignesh Subbaian (Author)
Published Date :

Dec 20, 2019 13:08 IST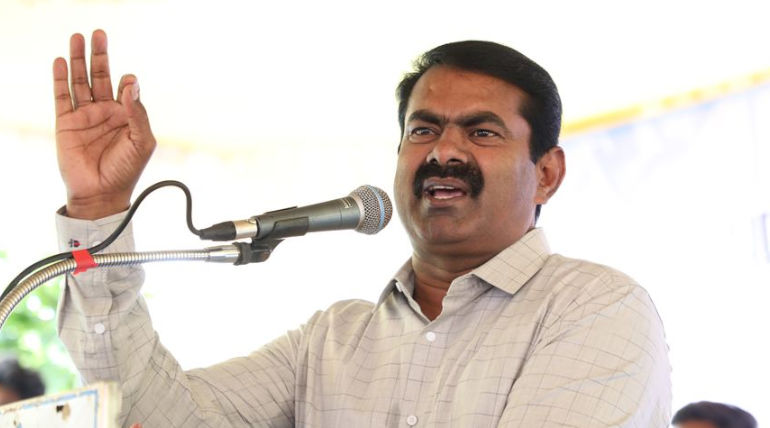 Rajni tweet on CAA protests draws massive criticism: Rajnikanth yesterday tweeted about the CAA protests. He did not even utter one word on the CAA but said that he wanted people for the sake of national interest and security to be together with awareness. Violence is not a solution. It is causing him colossal pain.
Now several leaders in Tamil Nadu have come down harshly on Rajni's tweet. Seeman says that nothing else could have portrayed the protesting students poorly than Rajni's tweet. Congress MP Jothimani says, why still the BJP mask stand.
CAA protests are raging across India for more than a week now. Even yesterday, December 19, two protestors were killed in Mangalore, where even journalists were not allowed to report the protests. The renowned historian Ramachandra Guha was dragged into a police van during a peaceful protest in Bangalore.
UP CM Adityanath says that he will seek revenge against the protestors. JP Nadda, the acting BJP president, states CAA and NRC will also be implemented soon. Internet shut, Sec.144, and many are still in various parts of the country.
Actor Rajnikanth, after a prolonged wait of so many days, only yesterday tweeted regarding CAA. He did not say anything for or against CAA but only said that for the sake of the national security and interest, there should be no violence. To this many voiced their criticisms including
Seeman, chief coordinator of Naam Thamilar Party
Indeed, violence is not a solution to problems, but who is doing the violence?
First, voice your opinion on CAA? Do you (Rajinikanth) accepted it or against it?
The protesting students, irrespective of the oppression and repression cannot be more dishonored than Rajni's tweet.
Jothimani, Congress MP from Karur
Rajni is echoing once again what he said after the Thoothukudi massacre, in which 13 civilians have killed in a Sterlite protest.
Rajni is never bothered by the people losing their identity and rights
Students suffering from state terrorism are also not affecting him
Rajni's tweet is nothing but BJP's opinion, and why still wearing the mask, asks Jothimani MP.