ads
Sigh of Relief for Makkal Needhi Maiam President Kamal Haasan
Vijayan Sankar (Author)
Published Date :

May 20, 2019 17:55 IST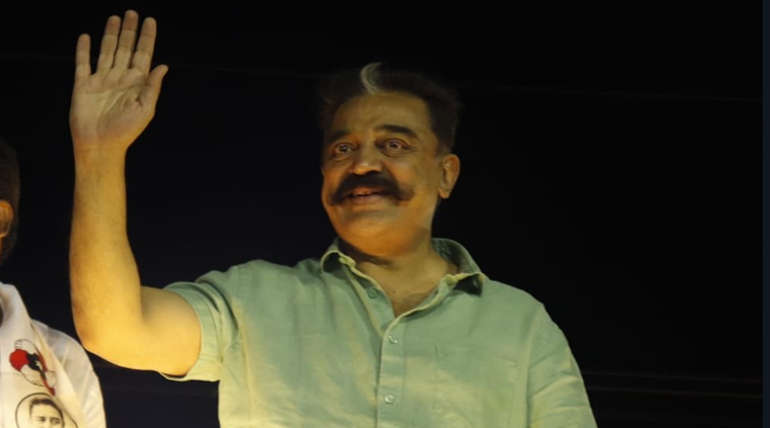 The sigh of relief for Kamal Haasan
Kamal Haasan breathed a sigh of relief today as the Madras high court gave him anticipatory bail on the case lodged against him on the complaints that his speeches are inducing violence among the communities and are dividing them. The complaint was lodged in Aravakuruchi where he stated that the first terrorist of free India was a Hindu.
His statement sparked controversy and he was threatened by many leaders with some people throwing stones and eggs at him during his rallies. The controversial BJP candidate Sadhvi Pragya accused that he is the terrorist who spreads hate messages on Hindus.
Standing his ground
Kamal Haasan is not one who backs down from his policies when criticised which can be seen from his previous encounter with the government for the Viswaroopam conflict. He is not backing down from this spat too and has stood his ground till now. His statements after the incident has been unapologetic and he is confident that he was only stating the fact.
Historically accurate
In a press meet, Kamal said that not everybody in religion is saints and they are bound to have at least one terrorist which can be confirmed if we study history properly. He explained that his statement was a result of Hindu nationalists like RSS belittling other minorities saying they are terrorists.
For the question on why did he uttered the statement in largely minority living community knowing that it will cause controversy, he replied that this was not the first time he has stated that fact in front of a crowd. "I said the same set of words in front of a larger crowd than Aravakurichi during a rally in the Marina beach for the parliamentary elections", he said. He believes that this statement is now considered worthy of controversy as he has a grown to be a power that threatens them.
Sigh of Relief for Makkal Needhi Maiam President Kamal Haasan