ads
Tamil Nadu Voters list Correction Process Extended Till 18th November
Vijayan Sankar (Author)
Published Date :

Oct 14, 2019 18:03 IST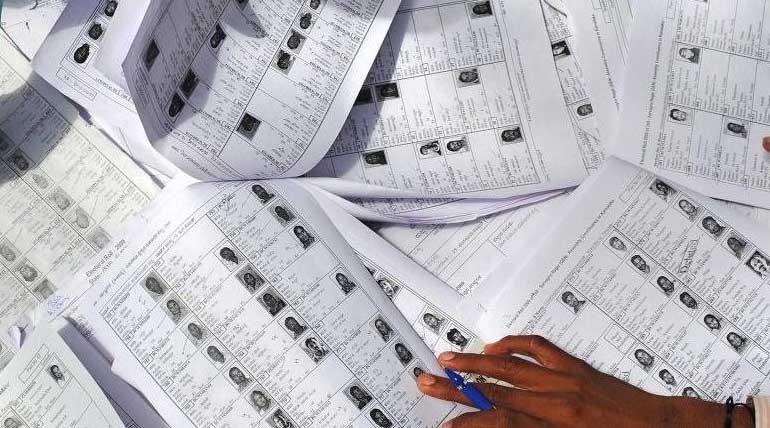 Tamil Nadu Voters list Correction Process Extended Till 18th November: Satya Prabha Sahoo, Tamil Nadu State chief election commissioner, met the PRESS now. He announced that the EVP or the election verification process had been extended by one more month until 18th November. It gives chances for millions of Tamil people to change their address, delete double entries, include their names in the voters' list and many more till 18th November.
TN election commissioner requests people to utilize the easy voter verification process: The EVP process, which was initially only until 30th September, was first extended to 15th October. Now a further extension has been given up to 18th November. Then the draft electoral list will be on 25th November. After that, many claims and objections will be received from the public.
Only after incorporating the changes the final electoral list will be published. With all these announcements of new changes in the EVP process, the state Election Commissioner also made certain observations in the PRESS meet.
5.99 crore total voters in Tamil Nadu
1.64 crores people have applied for authentication via an app, online, or directly to the election offices
Many senior election commission officers have been designated with three of four districts to cross-check the EVP process.
More than 64 lakh people have applied for new voter cards
Authentication is done quickly by an app via smartphones or computers to check the address, name, and other details and get new voter IDs
The link of aadhar to voter ID is still not finalized by the EC, and once when it is done it will be implemented
The election commissioner requested all Tamil people to quickly check their voter ID details until 18th November and get new voter id cards. This extension of time is a boon to all Tamil people to rectify or get their new voter ID cards to perform their democratic duty in future elections.
Tamil Nadu Voters list Correction Process Extended Till 18th November