ads
Tamilnadu By-Polls Election AIADMK Internal News
Prakash Jayaram (Author)
Published Date :

May 07, 2019 15:46 IST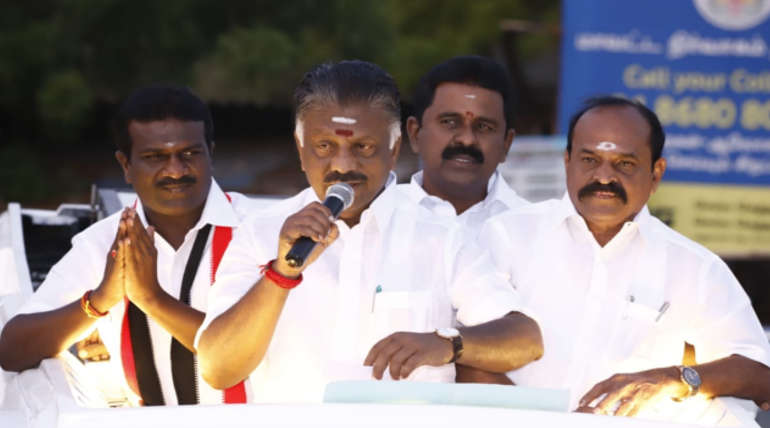 Dismissal of Members in ADMK
Edappadi K. Palanisamy
and O. Pannerselvam jointly made an announcement that two of their members have been dismissed from the party. The members being Murugesan, the Panchayat Secretary of Ilavelankal village and Savithri, branch secretary of Airavanpatti in Ottapidaram. The reason for their dismissal is reported as doing things in support of Ottapidaram DMK candidate M. C. Shanmugaiah.
It is important to note that Murugesan is the elder brother of M. C. Shanmugaiah and Savithri is the wife of Murugesan. It is speculated that this action is one among the list of other actions to be followed that was promised by Edappadi K. Palanisamy in order to reform the party. The actions are a result of MLAs being untrustworthy ahead of the upcoming by polls and many leaks about important decisions made leaked by inside sources.
This is reminiscent of Ms J. Jayalalitha's reign as the party's leader when she abruptly transferred and changed departments of officials and ministers to induce fear and to break any long time scandals or coups in planning.
Meeting under the chief secretary
The Madras high court condemned the TN government on its negligence in maintaining the water bodies and mandated it to form a separate commission under its chief secretary to maintain the water bodies and to prevent them from being polluted. They threatened the government that if the TN police won't provide the support for removing the encroachments in water bodies then the court will seek the support of the military to take care of the situation.
Responding to the order the chief secretary of Tamilnadu Mrs Kirija Vaithianathan arranged a meeting to discuss the measures to be taken immediately. The meeting included officials from the Tamilnadu water supply and drainage board and the Public works department.
Tamilnadu By-Polls Election AIADMK Internal News