Chief Election commissioner confirms seizure of 4.6 lakhs cash from the two by-poll assembly constituencies
Vijayan Sankar (Author)
Published Date :

Oct 04, 2019 18:46 IST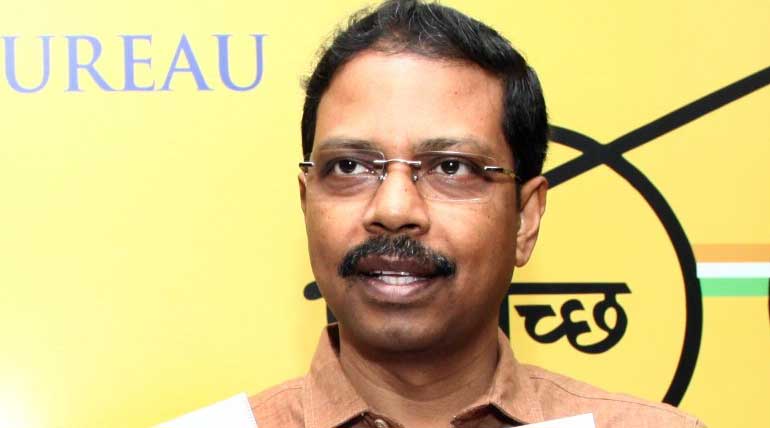 Tamil Nadu Chief Election commissioner Satyabrata Sahoo confirms seizure of 4.6 lakhs cash from the two by-poll assembly constituencies: By-elections to Nanguneri and Vikkaravandi is getting hot as the election date is getting closer on 21st October. Tamil Nadu Chief Election Commissioner Satyabrata Sahoo today supervised the election arrangements via video conferencing.
He said that 4.6 lakhs of rupees of unaccounted money had been so far seized in the two by-poll constituencies. With AIADMK deciding to give a tough fight to DMK and Congress, there is more news from the two constituencies now.
Chief Election Commissioner's PRESS conference today: Chief Election Commissioner met the PRESS to inform about the preparations of the by-elections in the two assembly seats of Vikkaravandi and Nanguneri. He made the following announcements during the meet:
In the verification of the electoral candidates, more than three lakhs 73 thousand names have been corrected
Rupees 4.6 lakhs cash have been so far seized from the two constituencies
Rupees 9 lakhs 7 thousand worth of 7,346 liters of liquor have been seized
Rupees 3,36,000 worth of gift articles have been seized so far
The net worth of Nanguneri candidates: Ruby Manoharan, the Congress candidate for Nanguneri, shows a net worth of 91.3 crores and is the wealthiest candidate in the two by-elections. V. Narayanan, his opponent, has shown a net worth of 3.14 crores.
Both their wives have shown to own nearly 1000 grams of gold. Both are from the real estate business. Naam Tamilar Katchi Rajanarayanan has shown a net worth of Rs. 32 lakhs.
With more than 16 days for the election, so much of money, liquor, and gifts worth lakhs of rupees seized in the two constituencies only confirm what is going to be crucial in the elections.
Ruling parties announcing rupee gifts for the people at the end of their term and the by-poll candidates throwing money to win the seats have become the norm of the day. It is only the people who should not fall prey to such practices which will spoil not only their future but their children also.