Tamils Proved Once Again They Rebellions All the Way
Vijayan Sankar (Author)
Published Date :

May 24, 2019 12:42 IST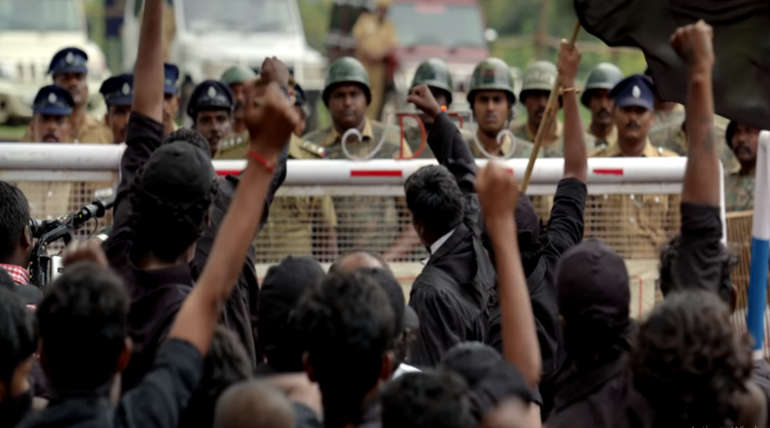 Tamil Nadu known as Dravidian Land has proved its rebellion nature once again: Tamil Nadu, the birthplace of the 20th-century reformist EV Ramasamy known as Periyar has maintained its stand against all the odds. In 2014 it was the then Chief Minister J.Jayalalitha who confirmed that there would be no alliance with Modi's BJP. In spite of the Modi wave sweeping all over India and gave a clear majority even better than the predictions, Jayalalitha won 36 of the 38 seats. The women empowerment movement of Periyar made Jayalalitha that much influential and respected woman leader in Tamil Nadu. Now in this election when the slogan of your vote will empower Modi succeeded all over India it utterly failed in Tamil Nadu.
Leftists who criticized Periyarism washed out except in Tamil Nadu: Leftists in Kerala were highly criticizing Periyar during his days. Out of the 5 total seats they got all over India, 3 were from Tamil Nadu. CPI (M) won 2 seats, and CPI won one seat in alliance with DMK.
Tamils the rebellions all the way: Modi machismo that got him to power back succeeded all over India but drastically failed in Tamil Nadu. Tamil people never accept projected larger than image personalities. They accept women leaders with both hands, may it be Indira Gandhi or Jayalalitha. But if someone presents the larger than the image they reject them outright what may come. Also, the interest of the state comes first to Tamil people unlike the other parts of India. They always give a clear mandate for their preferred choice of the party each time. When everyone rejected Indira Gandhi, it was the Tamils who helped her to come to power again. It was history to be repeated with Rahul being first announced as Prime Minister Candidate by DMK. But even after winning all the seats ready to fulfil their promise, it failed, with NDA drastically losing in other parts of India. Tamils time and again have proven their courage to rebel and be contrarian to machismo and larger than image projections and will continue to do so.