The Election Commission Will Punish DMK Leader Stalin, Says Tamilisai BJP
Prakash Jayaram (Author)
Published Date :

Aug 02, 2019 14:22 IST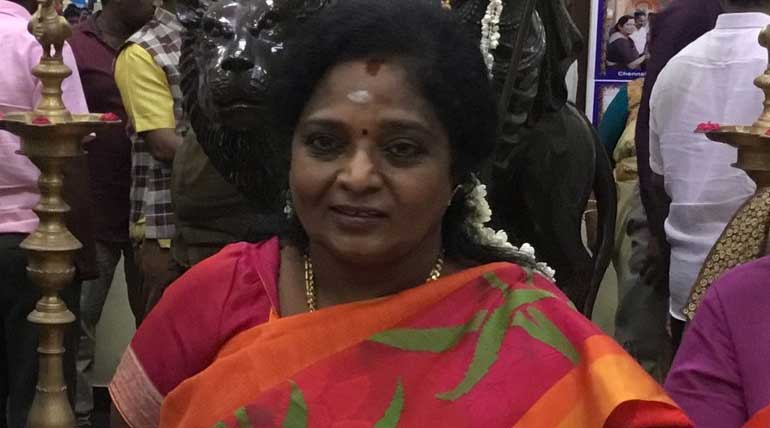 "The election commission will punish Stalin," says Tamilisai.
"Punishment will be given to anyone who breaks the rules by the election commission irrespective of who they are", said Tamilisai Soundararajan to the reporters from the Chennai airport. Tamilisai Soundararajan, answering to the question Why the police have sealed the hall where the DMK party held their meeting." "It has come to my attention that the hall was sealed by the authorities because the DMK party held meeting against the election restrictions", she said.
Tamilisai has locked horns with Stalin many times this election season. Though her battle against Kanimozhi in Tuticorin was lost, she continues to hit on DMK to get at least a consolidation price in Vellore after the BJP alliance failed big in the Lok Sabha election with BJP not even getting one seat in TN.
Complaint filed against MK Stalin and Kathir Anand
The Tasildhar of Ambur Ms Sujatha has filed a complaint against MK Stalin and Kathir Anand, the candidate for DMK in Vellore among others for conducting a meeting with their party members without getting proper permissions from their office. The complaint accuses DMK of breaking the election restrictions in place which states that any large meeting must not be held without prior notice and written permission.
Responding to the complaint, the police have sealed the NMZ function hall in Ambur this morning and issued a notice states that it will remain closed until further notice.
DMK was the reason for the By-Election
Tamilisai Soundararajan slammed MK Stalin that DMK was the party responsible for the cancellation of the election in the first place. The Vellore election was cancelled when the election commission seized a sum of 12 crores from the residence of Damodaran, the brother-in-law of Ponjolai Srinivasan who is a prominent leader of the DMK party.
Ponjolai Srinivasan later claimed ownership for the amount of 11.28 crore. But still, the election commission wrote a plea to the President asking permission to cancel the election and was granted the same.
It is noteworthy to say that the residence of Kathir Anand and his father Duraimurugan was raided before they found the money in a different place.