The loss of Congress in 2019 Lok Shaba Election
Vijayan Sankar (Author)
Published Date :

May 26, 2019 14:10 IST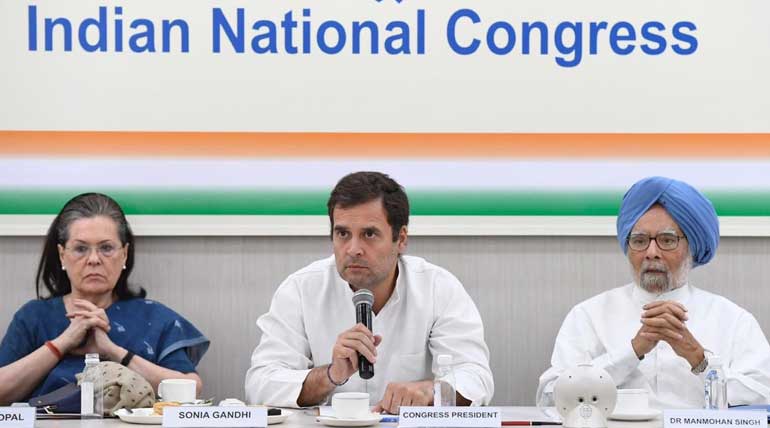 Why is decimation to 52 seats in 2019 more painful to Congress than the 44 seats in 2014? Rahul Gandhi fought a lone battle for the past 3 years against the mighty Modi and BJP. Still in spite of all his attempts Congress was able to win only in 52 seats out of the 542 seats. They were even not able to get one seat in 20 states out of the 29 states in India. It was a total washout of it in most of North India. Even out of the 52 seats 9 were from Tamil Nadu and 19 from Kerala. Put together it is 28 seats which are half of its tally in all over India.
The loss of Congress in 2014: Congress lost miserably in 2014 was mainly due to the anti-incumbency of 10 years of its rule. The charges of corruption played a significant role in its loss. The anti-incumbency changed to Modi wave decimated the Congress to its lowest level in the history of 44 seats. But none were that much surprised or frustrated by it. Most of the Indian people thought it was the inefficiency of the Congress for its defeat.
The loss of Congress in 2019: But the pathetic failure of Congress in 2019 is seen by many with surprise and grief. All the efforts of Rahul Gandhi to resurrect Congress went in vain. He worked relentlessly in all the parts of India and attended more than 64 meetings. His work even brought Congress to power in 3 states and restricted BJP to come back to power in Karnataka and also gave a run for Modi in his home state Gujarat. But all his efforts turned futile before the mighty Modi. Also, in the fight in many states caused this miserable loss of Congress.
When many thought Rahul Gandhi will be the alternative to Modi and could rebuild Congress, the results were a blow to all of it. Even bringing in Priyanka Gandhi as the General Secretary and star campaigner in the last stages could not help its pathetic decimation.
Hence 2019 results of 52 seats have shaken the Congress party and as many say it is not time for retrospection but time to reinvent Congress.