ads
The Reasons for DMK to Deploy 200 Advocates for its 4 Assembly Bypolls
Vijayan Sankar (Author)
Published Date :

May 08, 2019 18:15 IST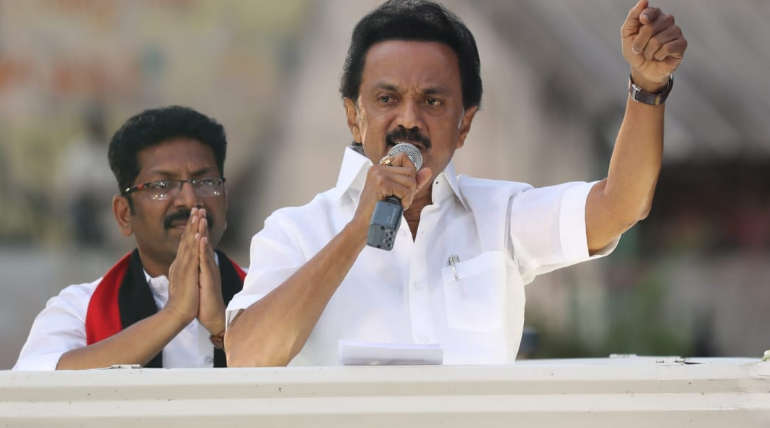 DMK to Deploy 200 Advocates: Tamil Nadu ruling party AIADMK's fate of continuing in power depends on the coming 4 assembly bypolls. Likewise, the main opposition DMK coming to power also depends on the same. Out of the 234 member assembly now the ruling party has the strength of 113 members. DMK has 88 members. Along with the parliamentary elections held on April 18th 18 Tamil Nadu's assembly seats went to bypolls. It was due to the disqualification of those MLAs by the speaker.
Now, these four assembly bypolls conducted after getting approval from the Supreme Court. The court cases which were pending in these assembly seats having cleared and elections ordered on May 19th for which results will be announced along with the parliamentary elections on May 23rd. Hence it is of great importance to both the ruling and the opposition parties to win these elections.
The ruling party needs 2 or three seats out of these 22 bypoll seats to remain in power. But in the case of the opposition party, it is an arduous task to win nearly 20 out of the 22 seats. Even though there is widespread support for the DMK in Tamil Nadu, there is every chance for misdoings and other legal issues to be confronted with by them. Already three out these four constituencies were marred by various allegations and elections were stopped.
Hence DMK's President Stalin has appointed 50 advocates to monitor various poll functioning's in these constituencies. It may be issuing poll slip, carrying out campaigns in some areas of the constituencies and other issues. Since the ruling party has to win far fewer seats to retain power, the DMK has to be vigilant and to avoid any malpractices has appointed 50 advocates in each of these 4 bypoll constituencies.
The Reasons for DMK to Deploy 200 Advocates for its 4 Assembly Bypolls