The Winner of Vellore Constituency DMK Candidate Kathir Anand
Vijayan Sankar (Author)
Published Date :

Aug 09, 2019 15:35 IST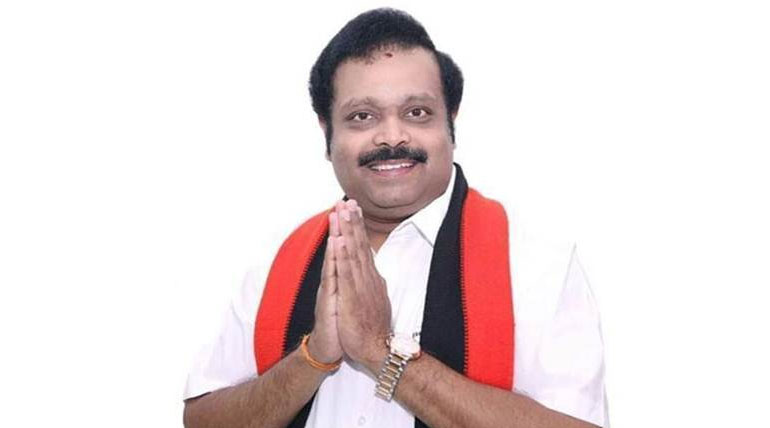 Election vote-counting in Vellore confirms win of DMK's Kathir with a margin of more than 10,000 votes. A-C Shanmugam of AIADMK loses by a close shave of less than 1 %. It is a victory for both as per the voting margin in the recently concluded general elections. DMK Kathir gets 4,85,340 and AIADMK gets 4,77,199 with NKT getting 26,995 votes and NOTA 9,417. The difference between winning and losing is around 8,141, which is the votes of NOTA.
A sea-saw battle from morning 8 AM till now in Vellore:
Until 11 AM it was AIADMK leading with a slight margin. But after that DMK's Kathir slowly got the leading position and maintained it till the end. AIADMK also have reasons to celebrate with such huge nearly five lakh votes. A-C Shanmugam has his popularity votes along with his caste factor playing an important point. Now with less than 10,000 votes to be counted, Kathir is sure to win the MP election in Vellore.
Jubilations in DMK Camp:
From the morning it was AIADMK which was celebrating the leading of A-C Shanmugam. Now it is the turn of DMK winning the MP election by a margin of more than 10,000 votes. They already started distributing sweets. With this win, DMK gets 38 MP seats which are the lion's share of the total 39 seats leaving only one seat to Ravindranath of AIADMK.
Assembly vise voting pattern in Vellore MP constituency:
Vellore, Ambur, and Vaniyambadi voted for DMK and AIADMK got more votes from KV Kuppam, Gudiyattam, and Anaikattu.
BJP and AIADMK claim victory even though losing the MP seat to DMK:
The leaders of AIADMK and Tamilisai of BJP say that it is a victory for AIADMK as it got less 10,000 than the DMK. To some extent, it may be true, but still, victory is a victory.